Fabio
Executive Chef "La Veranda del Color"
"When I'm in the kitchen, every single dish is important, and the team is key. Together, we give our absolute best to provide the customer with an amazing experience to remember."
A brief sweet chat
Publication date: Sunday 30 October 2022
Reading time: 3 minutes
We've had a brief chat with Teresa Colangelo, our Pastry Chef at the Veranda del Color.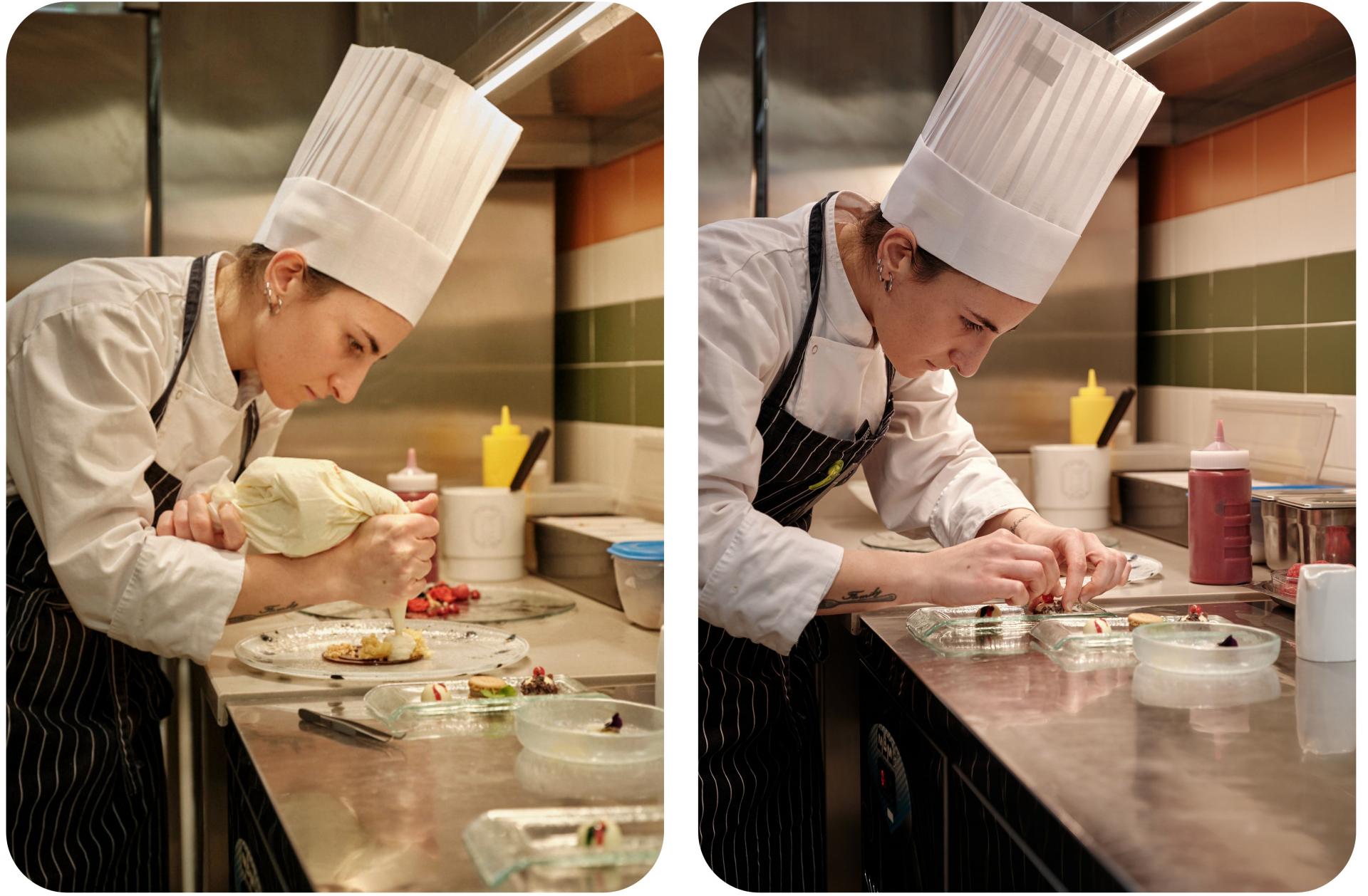 Teresa, where did your passion for pâtisserie come from?
It crept up on me very gradually and without my really expecting it – it didn't occur to me at the start how much I enjoyed it and that it would be my future. I started off working front of house, but my colleagues realised long before me that it wasn't the right place for me. So it was suggested that I move into the kitchen, where I worked on appetisers and first courses for around 2 years. I moved into the pâtisserie section out of curiosity. When I started to realise how much I loved it, I enrolled on courses to get up to speed and learn how to make new things. It was when I started to invest in my education that I realised how big a part pâtisserie was playing in my life.
What and who inspires you in your work, and why?
My mother inspires me every day.
I have a clear image of her in my mind, in front of the oven, immersed in the daily routine of preparing lunch and dinner. She has a very reassuring presence in the kitchen, both in her behaviour and in the gentleness which she puts into all her cooking.
On schooldays, I remember coming home and always finding the table set. In my house, lunch is an important ritual where we eat, chat and share things with the family.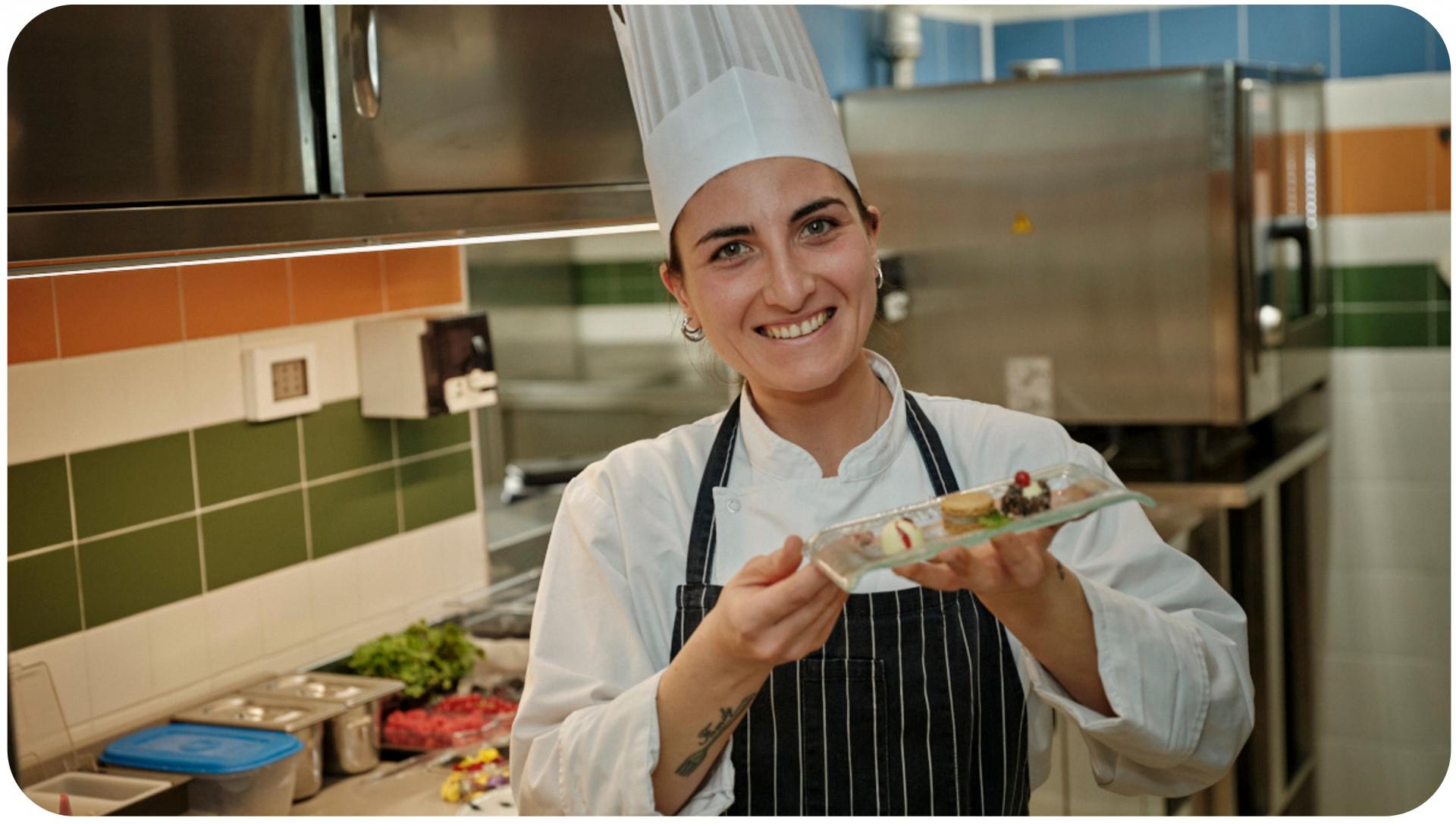 And what do you most like doing?
One of the things that I find most stimulating is combining emotions with flavours so that when people eat my desserts, they uncover a story, an experience behind every mouthful, slice and spoonful.
What is the hardest thing about your work?
Being a woman in a sector that is still predominantly male. I've always been lucky, because I've worked with friendly, open and helpful teams and chefs, but I realise that I still have to work on my self-confidence and self-belief so that I come up with my own ideas and put my own stamp on things.
Can you tell us about your experience at the ColorHotel?
I've been at the ColorHotel for almost 2 years, and I immediately felt welcomed by everyone. The Chef believed in me from the start, which was exactly what I needed: to be able to manage the pâtisserie, trying new things and adjusting preparation when needed.
When I have new ideas, the Chef allows me time to research and develop new processes and new desserts that we can assess together. There are so many things to learn, but I really like the continuous challenge.
How are tasting menus and desserts created? And how do you decide on menus with the Chef?
Constant evaluation on the part of the Chef and the team is at the base of all we do. Regular discussion makes sure that we all move forward, each in his or her own specific area.
We start with an idea that we want to support or sometimes with an interesting ingredient that we want to include. As in all creative fields, we need to experiment.
Even when a dish is still being prepared, we encourage different people in the team to try it, because the right suggestion, the tip that makes it even better, can come from anywhere in the team. Our goal is maximum preparation and taste perfection.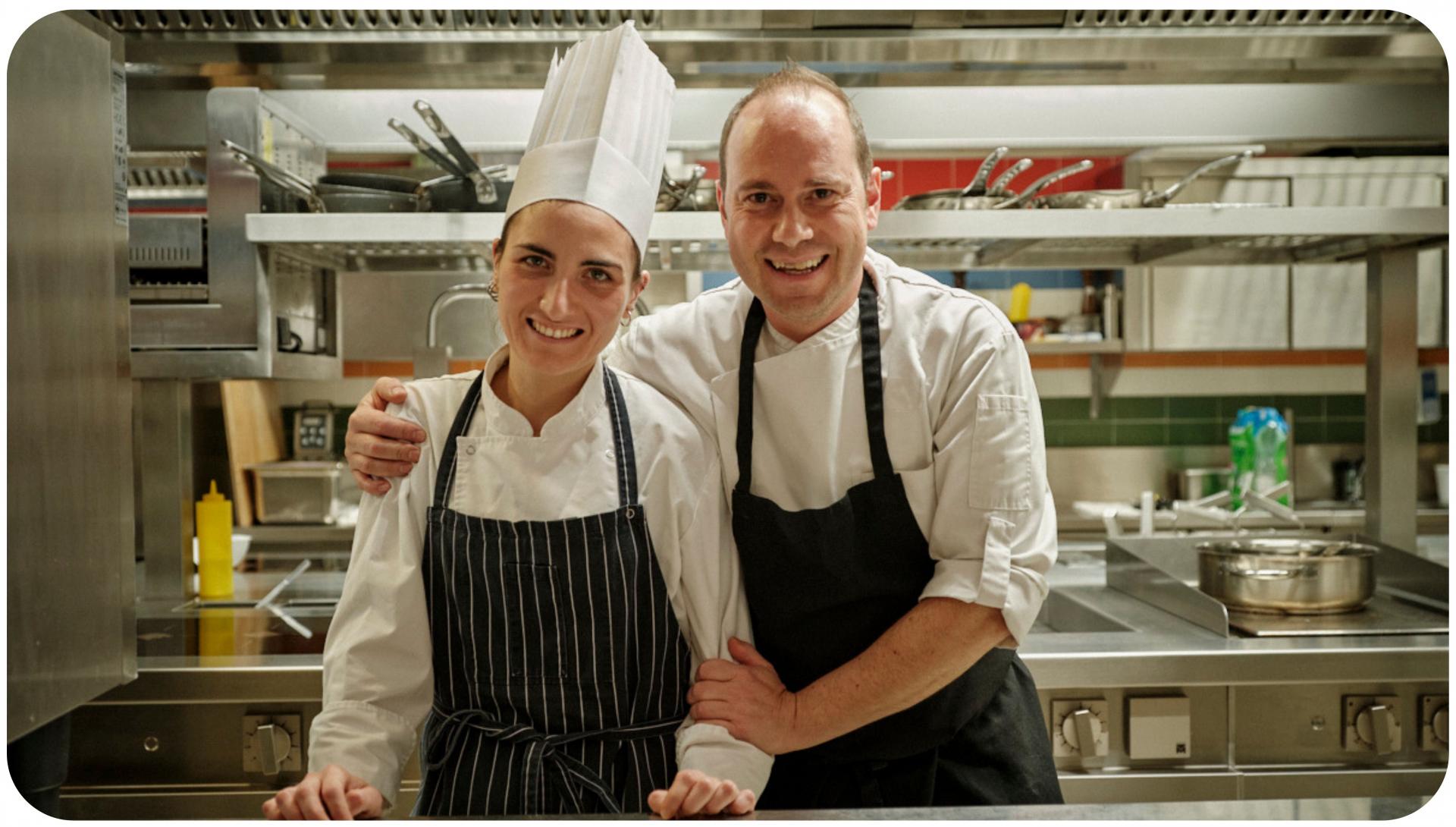 What would you say as a conclusion to the interview?
I'd end it with a thank you. To myself, for all the trickier moments. Those are the same moments that have enabled me to get here today. And a thank you to all the people I've met along the way, because I've learned so much – and continue to do so - from everyone!