Take a taste trip in Bardolino
What's the flavour at Lake Garda? It's time to find out!
Characterised by a slower pace of life, the winter months encourage us to immerse ourselves in little moments of pleasure. The ColorHotel at Bardolino is the place to be if you're looking for generous hospitality and a gourmet experience that is both authentic and sophisticated. Here, there's a cellar filled with excellent wine, a menu created by chef Fabio Cordella in which every course is a masterpiece, and plenty of indulgence and pampering thanks to the 34˚ C temperature in the Samsara Whirlpool.
Treat yourself to two or three days of amazing experiences and wondrous treats. Feast on gourmet dishes, excellent wines, a selection of teas and champagne, cocktails blended from ingredients aged in wooden barrels and drinks on plates.
We can't wait to welcome you here at Bardolino on Lake Garda, where natural beauty and tranquillity reign supreme.
Why you
Our gourmet holidays are ideal for anyone looking for excellence, for those that recognise the aroma associated with superb food, for foodies and anyone who's curious about food and wine, and for those that appreciate beauty in all its forms and with all their senses.
Why us
We love looking after our guests and exceeding expectations. We know how to make your stay truly special, thanks to our creativity, our team and the warmth and friendliness which guides all our decisions. We like to amaze, to go one step beyond and to do this with style and flair.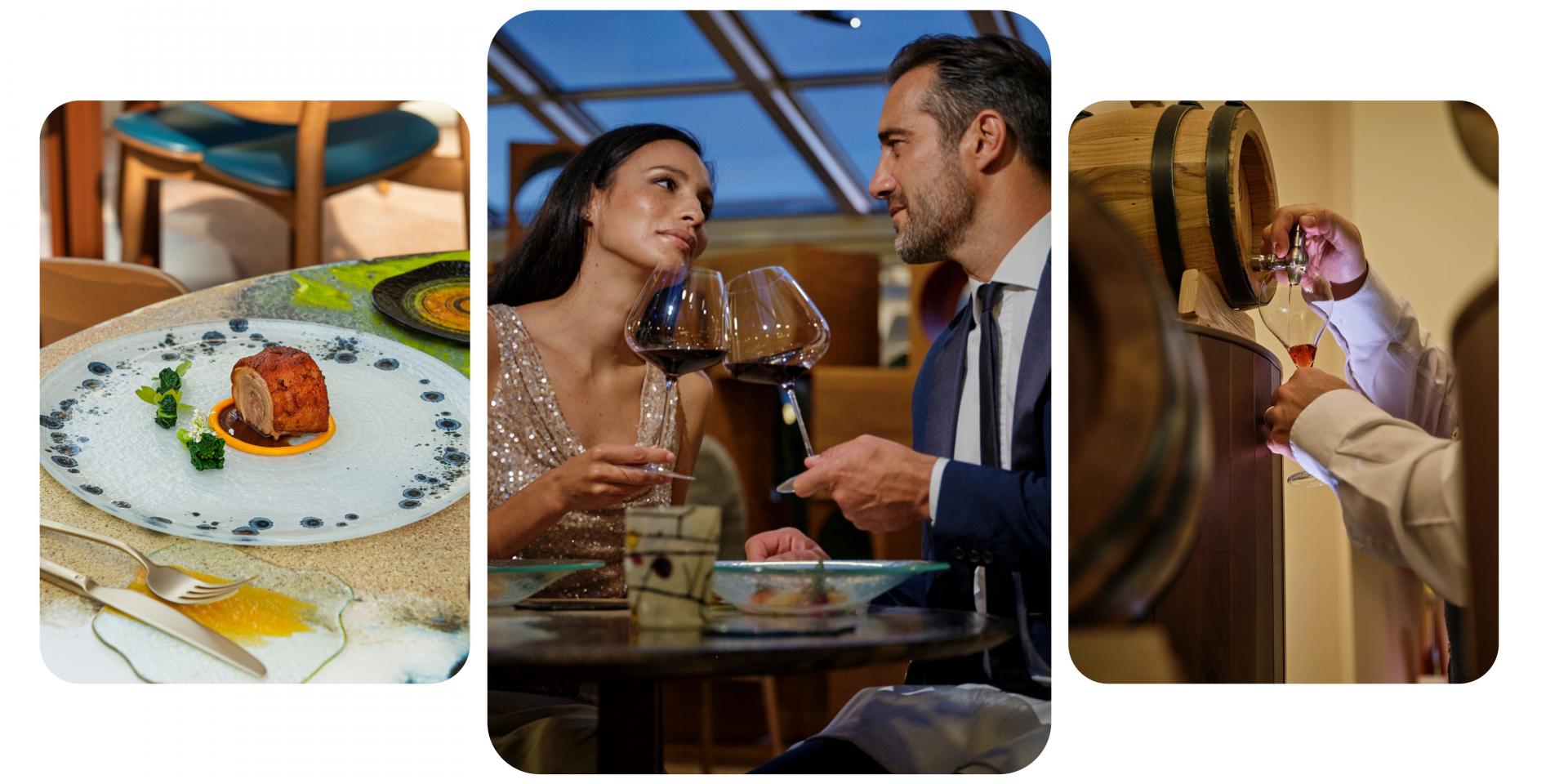 Gourmet Holidays
We have come up with some gourmet experiences for the winter: these are short stays in our hotel in which we will put taste at the centre.
In our gourmet restaurant, La Veranda del Color, you will encounter tasting courses created by our chef Fabio Cordella for dinners with a soft and delicate atmosphere in which it is mainly the dishes that speak. Our sommelier will accompany you on your journey, pairing each dish with the right label and a curious explanation.
From the gourmet breakfast to the Royal High Tea, from the Aged Cocktails Tasting to the Kitchen Mixology Experience to the Aperitif at the Deja Blu Bar, everything will be an exciting adventure.
Discover our gourmet proposals in detail: treat yourself to a moment of pure taste at the ColorHotel.