Federica
Guest Experience Manager
"I am a lending hand. I make sure that customers get all the attention they need and fully enjoy their holiday."
How much do you need a holiday?
Publication date: Monday 26 April 2021
Reading time: 5 minutes
Hey, Federica here! How are you?
If only you knew how busy we are at the moment! After a winter of preparation and new projects, we're finally ready to open the doors of the ColorHotel to welcome you once again this year, ready to get going again with enthusiasm and ready to take care of you, in complete safety and with a smile.
Do you need color?
If you've already stayed at ColorHotel before, you'll know that the most important thing for us is that you can truly be yourself as you enjoy your break. This is why, at ColorHotel, you get to choose everything: the color of your room, your breakfast, your massage, the pillows you prefer, whether to enjoy a quick meal by the pool or treat yourself to a Michelin-starred dinner at Veranda - the gourmet restaurant , whether to get active with Laura, our personal trainer or simply relax with a cocktail and a good book by the SunBay Pool. In fact, you could even say that everything is when on holiday at the ColorHotel. Whether you're looking for relaxation, adventure or excitement, just let us know and we can make it happen ;)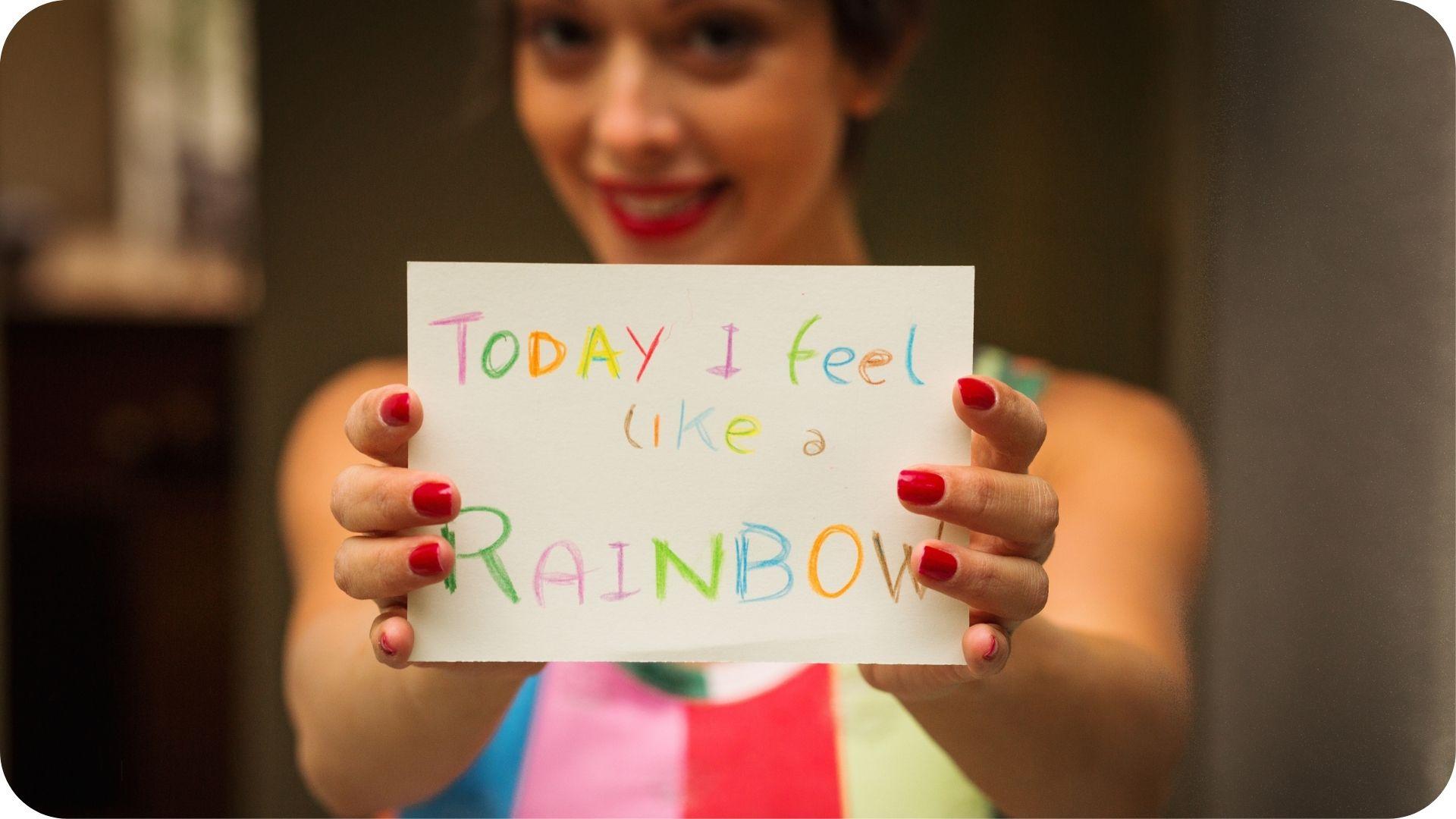 Do you need nature and the open air?
This year, more than ever, you'll appreciate our large open spaces; 6,000 m2 of tropical garden with hammocks and sun loungers, three relaxation lounges and four swimming pools (1,000 m2 of water in total! Not bad, right?). With this much space, you're guaranteed to be able to move around safely and comfortably at all times.
Our ColorGuests also get to enjoy beautiful outdoor experiences such as yoga classes on the terrace, stretching sessions in the water, walks in the countryside, Nordic Walking, canyoning, trekking on Monte Baldo and even the chance to rent some e-bikes for a lovely ride around the surrounding area!
For the more adventurous, you might want to do some stand-up paddleboarding on the lake between San Vigilio and Peschiera. Or why not go paragliding, canoeing at sunset, or rafting down the Adige river. And when you've finished all that excitement, top it off with some wine tasting and other delicious typical local products.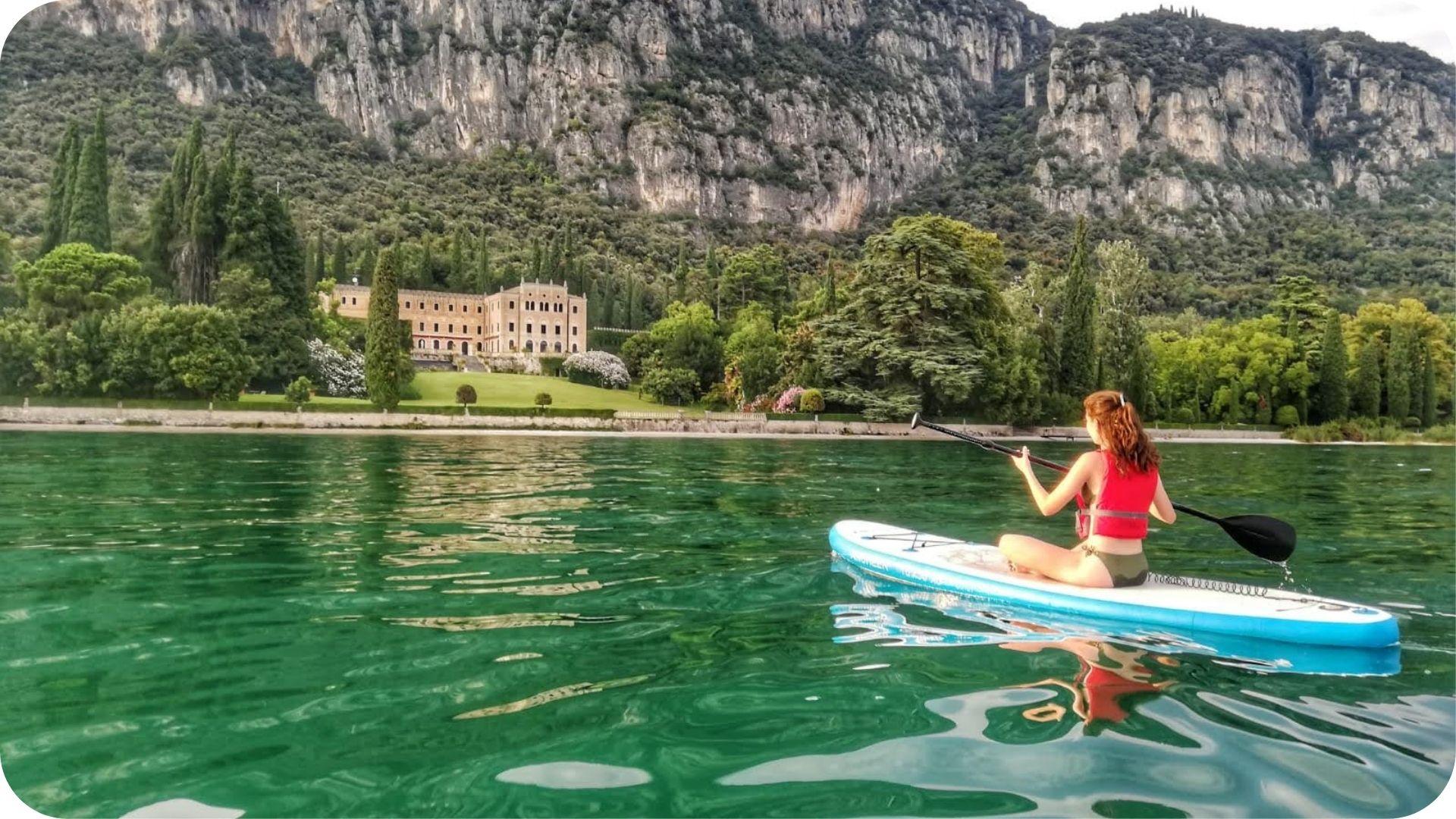 Do you need Lake Garda?
Lake Garda is the perfect destination for couples, families or groups of friends who are passionate about nature and spending time together.
The lake itself is stunning and visiting delightful little towns like Salò, Lazise, Malcesine, Peschiera del Garda, Riva del Garda or the fascinating Tremosine overlooking the lake is a true delight. And if I had to suggest one thing that you cannot miss, it would be a tough call between the Grottoes of Catullus in Sirmione, the Sigurtà Garden Park in Valeggio sul Mincio, and the lemon groves of Garda.
3 places that we love on Lake Garda that you simply have to see
The Grottoes of Catullus in Sirmione
Just 30 km from Bardolino, the Grottoes of Catullus archaeological site is home to the remains of one of the largest residential villas in Northern Italy. It is situated at the tip of the Sirmione peninsula and dominates the entire lake from its raised position.
From here, the wonderful views of the landscape, the history and the ancient olive grove made up of over 1,500 olive trees just add to the amazing ambience. Just think, many of them are between 400 and 500 years old.
Inside the archaeological site, you can go on a journey back in time at the Archaeological Museum of Sirmione, which holds ancient finds from the area.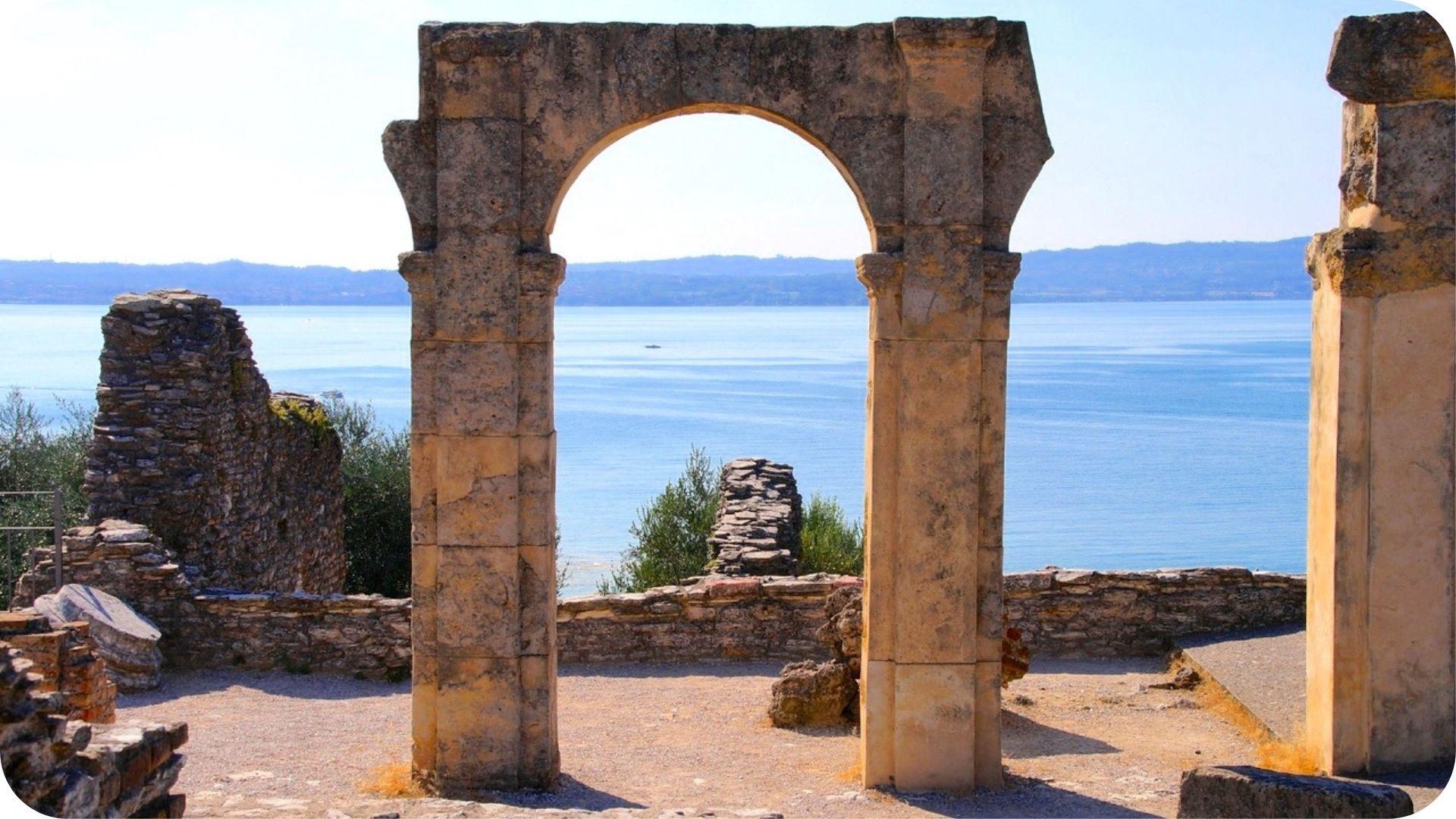 Sigurtà Garden Park in Valeggio sul Mincio
Some 25 km from Bardolino, the Sigurtà Garden Park is a nature park that was named "Most beautiful park in Europe" in 2015 and "Most beautiful park in Italy" in 2013.
It covers an area of about 60 hectares and is home to many natural and historic attractions - such as the million tulips that bloom in the spring! It's the most important flowering in Italy and the biggest in Southern Europe. Then, from May to September, you can witness the extraordinary avenue of roses, which boasts some 30,000 of them!
In the Sigurtà Garden Park, there is also a labyrinth, ponds and large green lawns.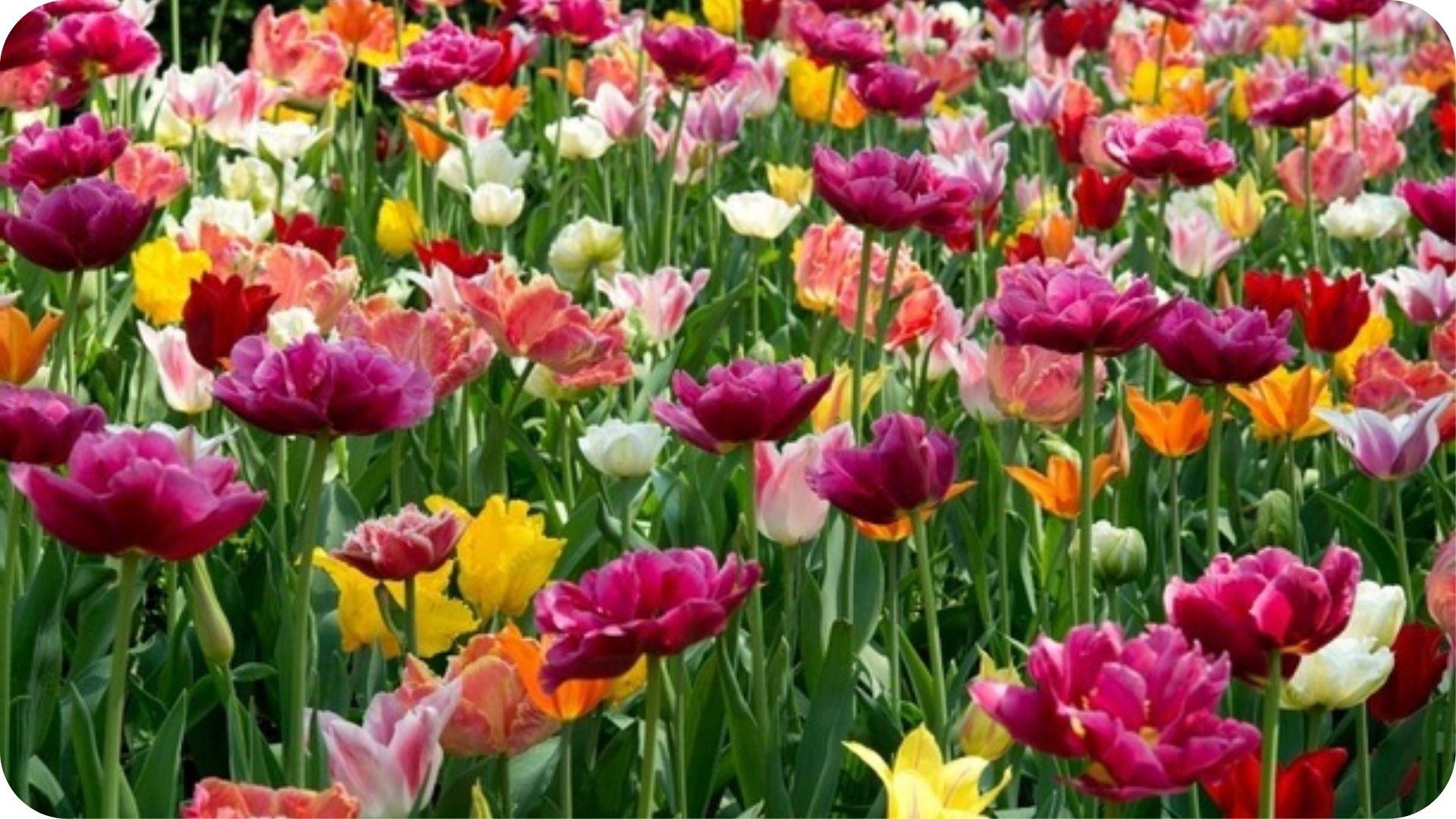 Monte Baldo

Between the provinces of Trento and Verona is Monte Baldo; a mountainous range that reaches an altitude of 2,218 metres, often called the Garden of Europe. Why? Because the lake's influence on the local climate allows many different natural environments to exist side by side in the same area; from Mediterranean scrub to pastures and rocks.

From Malcesine, there is a cable car to take you up to Monte Baldo, and you can reach an altitude of 1,800 metres in just over 10 minutes. Once at the top, a truly incredible panorama opens up in front of you. From here, there are various tourist and hiking trails to follow. Some are easy and short, leading to huts and shelters, and others are longer and more challenging with steep climbs and descents.
If you're tempted by the sound of this hiking experience, our personal trainer, Laura, will be delighted to accompany you along the Baldo mountain range so that you can enjoy the views, from the snow-capped peaks of the Alps in the distance to the beautiful nearby hills and olive groves.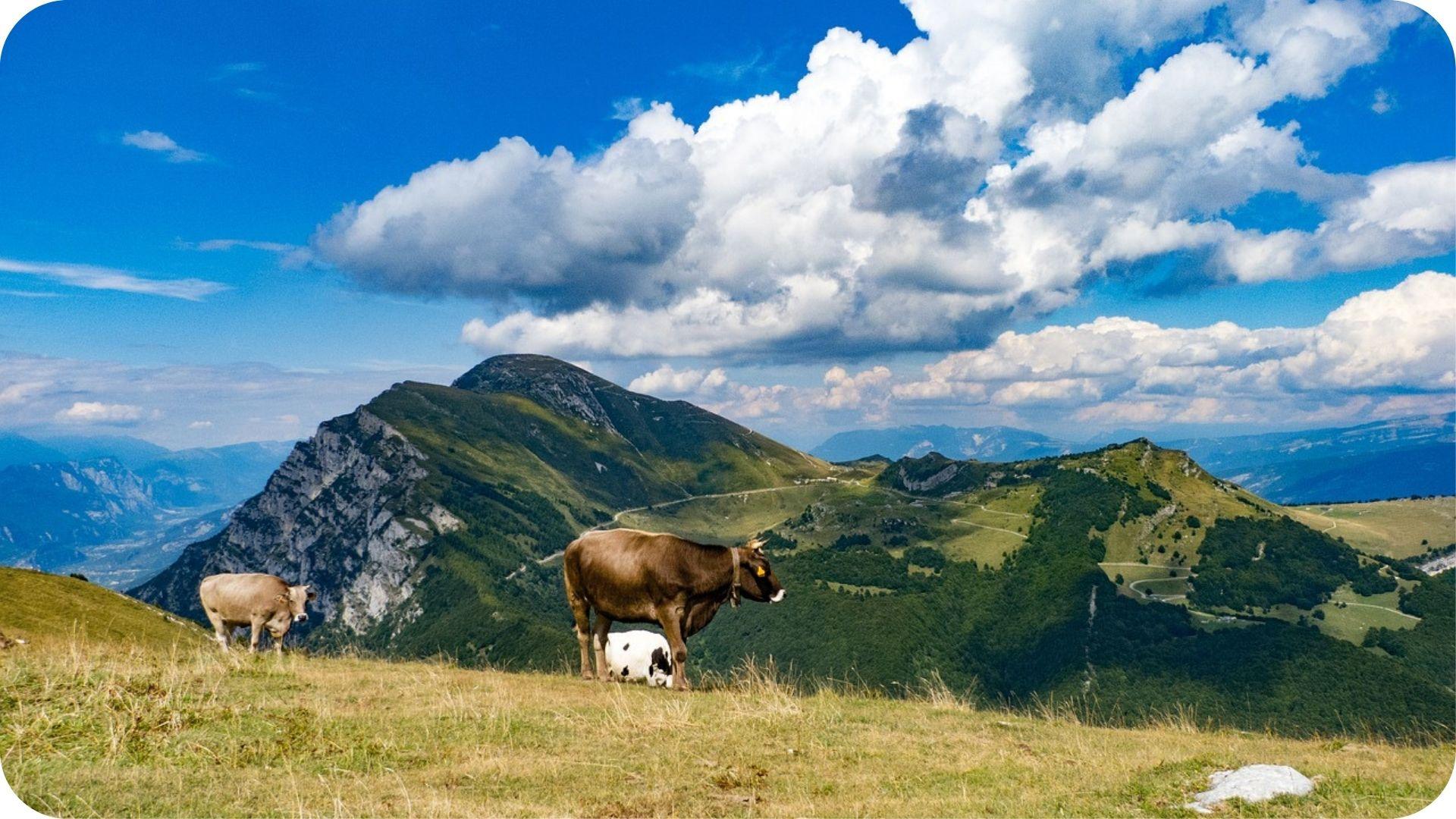 And what are your favourite places?
Whether you want to revisit old places or discover new ones, all you have to do is book! We're already waiting for you!