"The most common compliment we receive? 'That's perfect'."
New Fine Drinking experiences at Deja Blu
Publication date: Sunday 29 October 2023
Reading time: 2 minutes
The art of mixology is all about creating magic in a glass. A form of expression, a sensory journey that starts with the careful choice of ingredients and develops through creativity, research and passion. Every cocktail is a blank canvas, ready to be transformed into a work of gustatory art.
In the same way as artists paint a canvas with colours, mixologists mix liqueurs, syrups, juices and flavours to create a balance of flavours that leave an indelible mark. Every drop, every splash and every shake form an integral part of the creative process. The end result? An experience which goes way beyond a simple taste. An emotion, a smile, a conversation, a celebration. It is the fragrance released by crushed orange at the edge of the glass, the chink of ice cubes, the palette of colors and flavours that dance on your tongue.
All our work at Deja Blu is centred on this art. And in line with this focus on creativity, sensory experiences and a desire to amaze, we have created a new Winter 2023 range of gourmet treats for Deja Blu. Here they are, one treat at a time!
Kitchen Mixology Experience
Chef Fabio Cordella's culinary art meets the magic of mixology created by our new head barman, Davide Griggi.
Discover this contemporary gourmet journeyAn experience to place on your bucket list, all you have to do is book!
---
Festive Aperitif
The perfect opportunity to celebrate the holidays in style. This package includes:
- 2 Mixology Cocktails or Aged Cocktails of your choice
- 1 1 Mosaic Dish of your choice between Sea or Land
From 5pm to 9pm. Price: €50 per person.
---
Mixology Aperitif
A lighter alternative to the Festive Aperitif, ideal for a sophisticated evening. Includes:
- 1 à la carte Mixology Cocktail or Aged Cocktail
- 6 delicious canapés prepared by chef Fabio Cordella
From 5pm to 9pm. Price: €25 per person.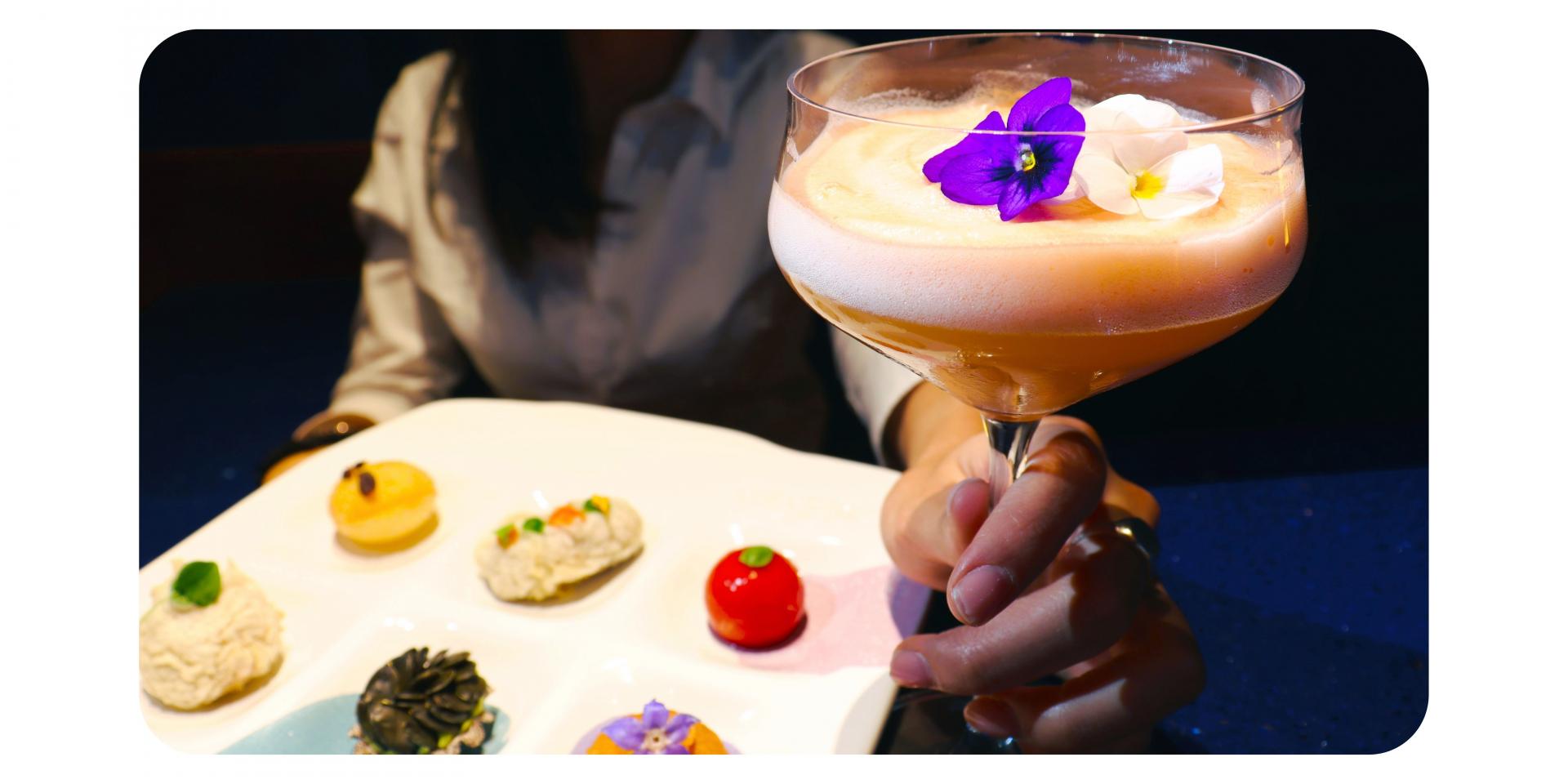 ---
English Royal High Tea
A royal experience which transports you to the heart of England. The package includes:
-Selection of fine teas
- A glass of Franciacorta sparkling wine or a champagne cocktail
- Chef's pastries
- Scones with preserves and cream
- Salmon and cream cheese sandwich, ham and cream cheese sandwich and cucumber and cream cheese sandwich
By reservation only. Price: €45 per person.

---
English High Tea
An enjoyable traditional experience during your stay at ColorHotel, including:
- Selection of fine teas
- Chef's pastries
- Slice of cake
Every day between 2pm and 5pm. Complimentary to ColorHotel guests.
---
Which will you choose? Book your gourmet experience now. We'll take care of the rest.