Federica
Guest Experience Manager
"I am a lending hand. I make sure that customers get all the attention they need and fully enjoy their holiday."
A trip around Venice: what to see
Publication date: Friday 4 February 2022
Reading time: 5 minutes
Venice is one of Italy's great wonders. In the words of Thomas Mann, it's "the most improbable city of all".
As you move around the city's streets, districts and sotoporteghi, Venice is practically an open-air museum.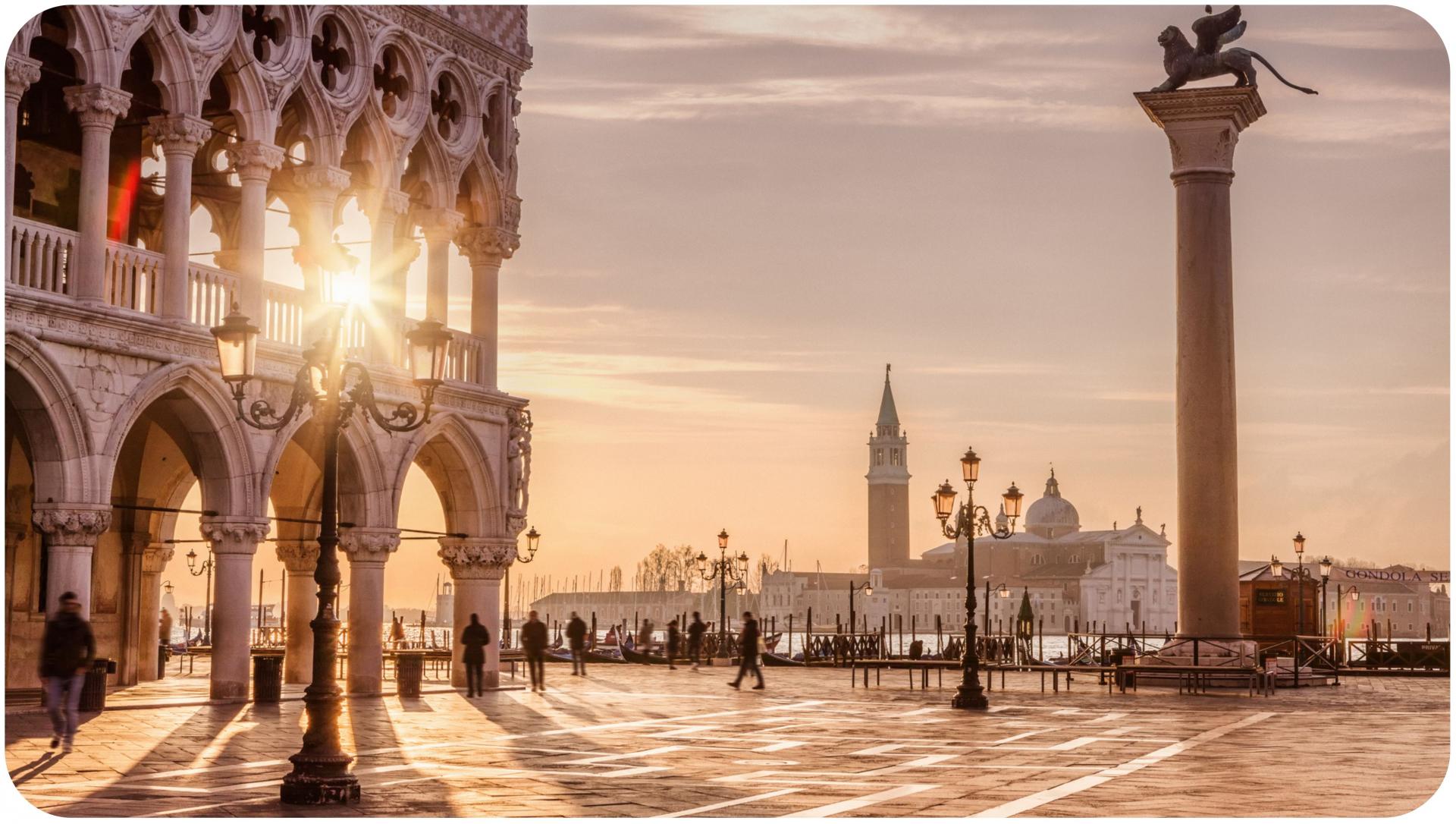 The city is also easy to get to from the ColorHotel. You can either catch the train from Peschiera del Garda, or drive, leaving your car at San Marco car park just a short walk from the Grand Canal. Even if you don't have a lot of time to spare, a single day will be enough to get a good dose of this city's magical atmosphere.
If you don't feel like planning everything yourself, you can always ask us to help! We will be happy to organise a trip to Venice for you based on your interests. We'll take into account the amount of time you have available and organise visits to various attractions with a guide who speaks your language. We can even arrange a gondola or boat ride in the lagoon and recommend a restaurant for some traditional Venetian cuisine.
The main thing you need to remember is to wear comfortable shoes. Venice is a city best experienced on foot. So, with that said, let's take a look at what places you simply cannot miss on a trip to Venice!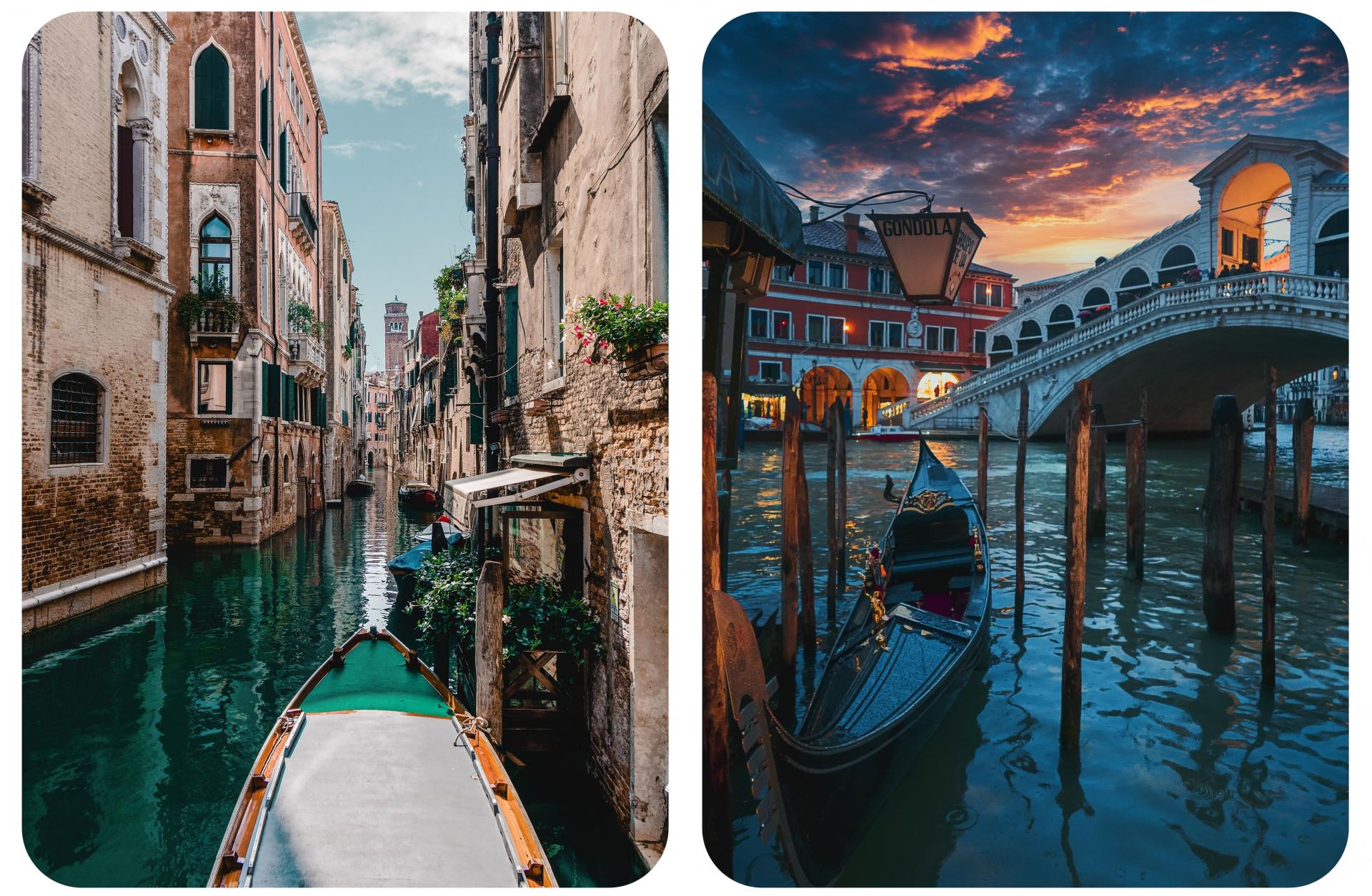 The Rialto Bridge and Rialto Market
Any time is a good time to visit the Rialto Bridge and take some photos. It is undoubtedly one of Venice's most iconic structures.
The name "Rialto" derives from the Latin "Rivus altus", which means deep canal. This is therefore an area free from flooding (in Venice, the high water is just another city resident!).
If you cross the bridge, you will arrive at the Rialto Market, a traditional fruit and vegetable market that has been on this site since 1097!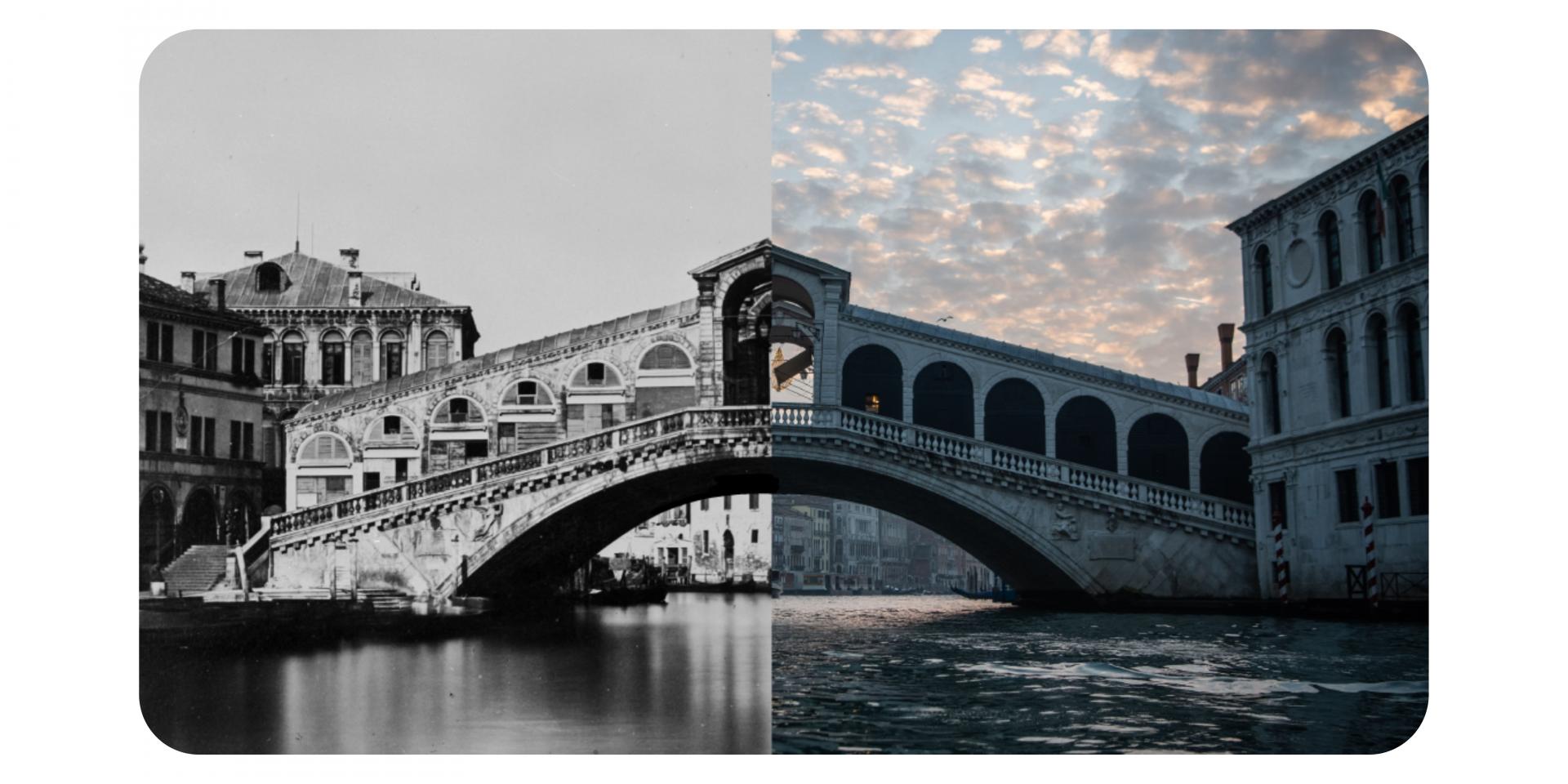 St. Mark's Square
Saint Mark's Square is located in the heart of Venice. Napoleon once called it "the most beautiful hall in Europe". Built in the 9th century and paved in 1177, the square measures 180 metres long and 70 metres wide. It is actually the only large square in Venice, with the others being very small and dotted around the city (such as Piazzale Roma).
Here, you might want to relive the atmosphere of ancient Venice. Take a seat at a table in Caffè Florian, where the city's historic intellectuals once sat. It is one of the oldest bars in Italy, founded in 1720.

St. Mark's Basilica
Saint Mark's Basilica dominates the square and is one of Italy's most-loved pieces of architecture. Even if you have seen it a hundred times on websites and travel guides, you won't fail to be impressed. The exterior is striking with its domes, arches and golden spires, while the interior is replete with gold and mosaics. Its elegant design combined many different artistic styles. Here, you will find marble, columns and sculptures interwoven with thousands and details and historical elements.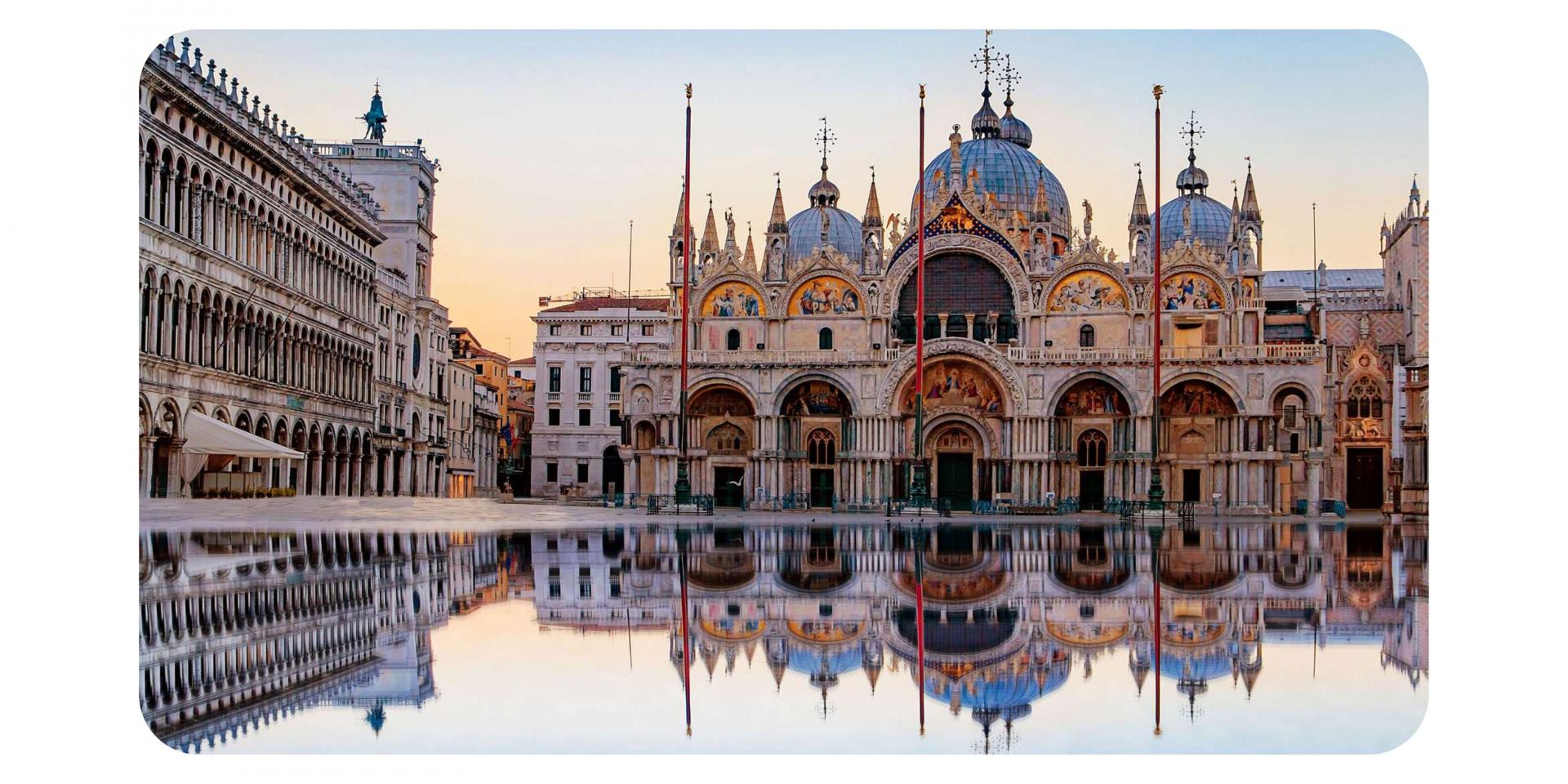 Ducal Palace
This inspiring building features numerous paintings by Venetian artists and itself boasts some splendid Venetian Gothic architecture.
Unfortunately, fires have destroyed many of the artistic masterpieces that were kept here. But despite this, the building has still managed to preserve its charm, with precious works of art including Tintoretto's Paradise, Tiziano's Saint Christopher, Paolo Veronese's Apotheosis of Venice and The Last Judgment by Palma il Giovane.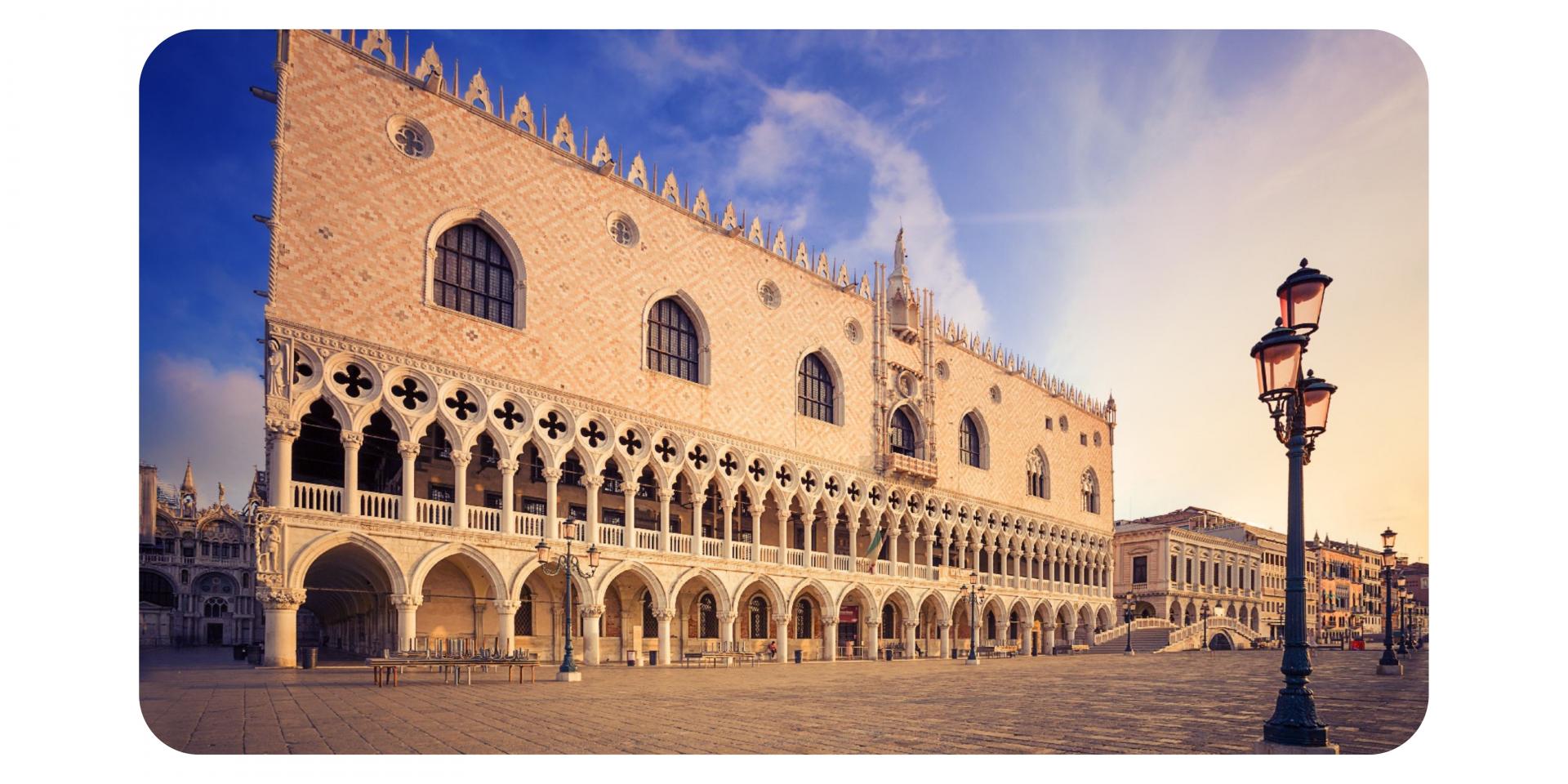 The Bridge of Sighs
The Bridge of Sighs is considered to be the bridge of lovers. Its romantic symbolism probably comes from its graceful architecture and views, but curiously, it was originally the main access from the magistrates court to the prison for inmates who had just been found guilty.
The sighs of this bridge are not those of lovers, but those of the condemned. From the windows on the bridge, they would see the sky for the last time before being locked up!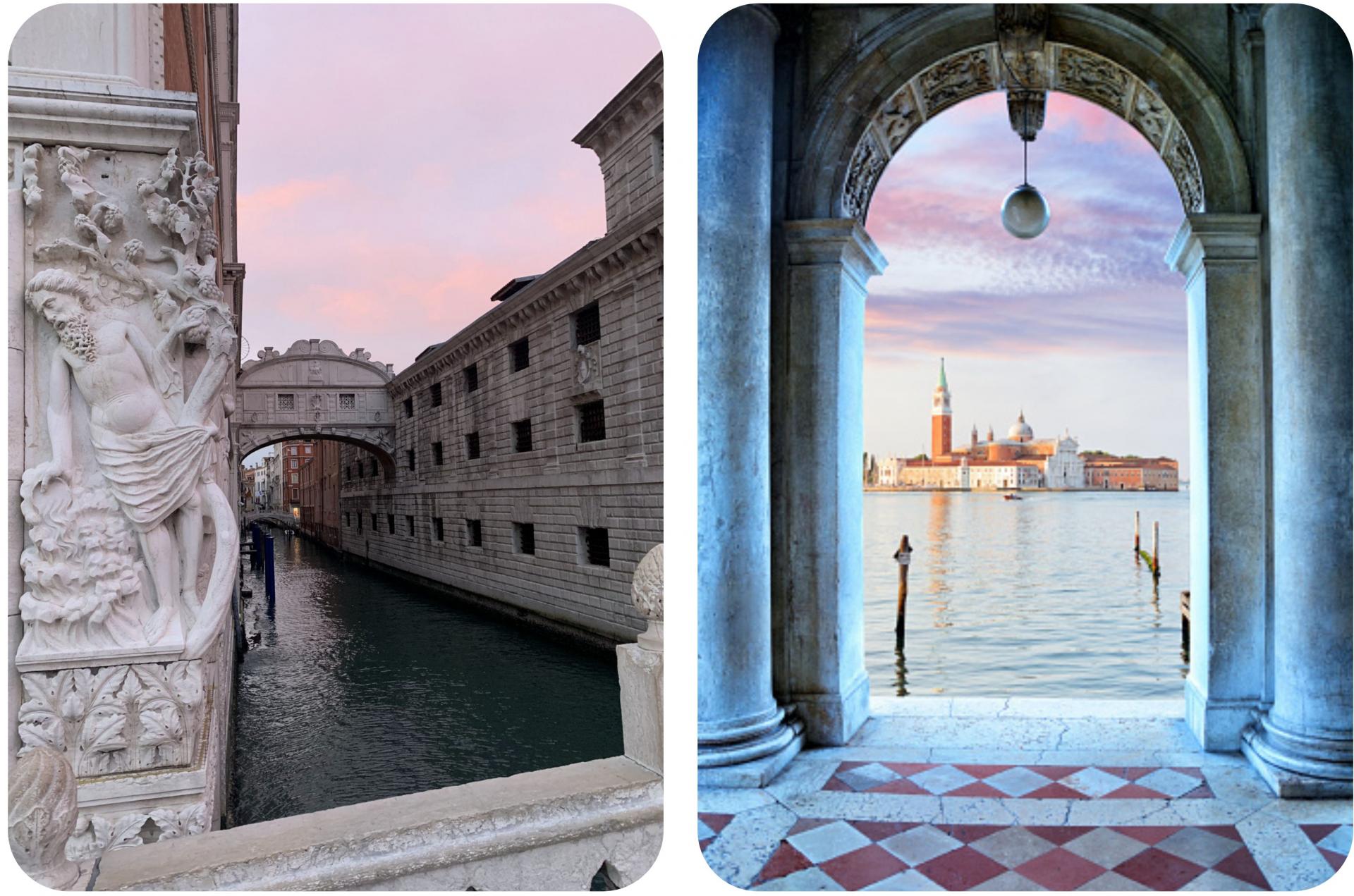 Grand Canal
The Grand Canal, also known as the Canalazzo, cuts the city centre in two with its inverted, serpentine S-shape.
If you would like to admire the beauties of the city from the water, you can take a ride in a boat or gondola, where you can watch Venice's famous monuments and historic buildings gently pass by.
Murano and Burano
If you have time, we also recommend taking a stroll around the islets of Murano and Burano. Murano is known for its glassmaking (ask to help out. You'll really enjoy it!) and the church of Santa Maria and Donato with its mosaic floor. Burano, meanwhile, is famous for its lace and colourful houses.

Ask at reception for information about a trip with Venice, with or without at guide. You won't be disappointed with just how magnificent Venice is.