"Who said you couldn't keep fit on holiday? With a personal trainer, you can work on whatever you need to."
Lake Garda by Bike
Publication date: Saturday 10 July 2021
Reading time: 3 minutes
Lake Garda and the surrounding region is perfect for trekking, long walks and mountain bike excursions. The area boasts a delightful mix of beaches and bays, a landscape of green olive groves and local crops and the fantastic blue backdrop of the lake and the sky.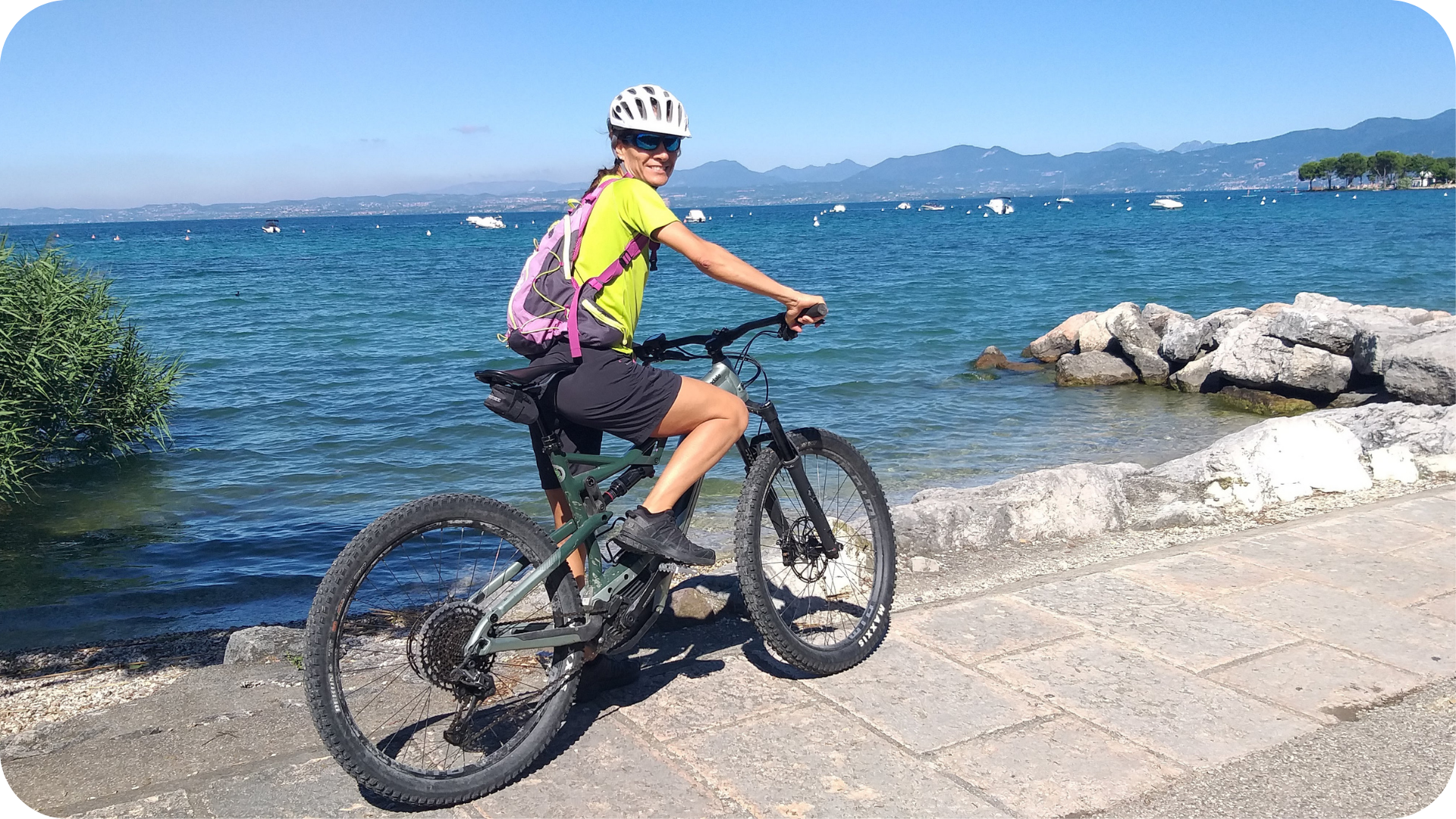 If you love outdoor activities, the countryside of the Veneto side of Lake Garda is the perfect place to fully experience nature in an active way!
The areas boasts many routes that pass through historic towns and villages, revealing hills, castles, mountains, forests, vineyards and landscapes - the likes of which you won't find anywhere else.
The Lake Garda region is well suited for cycling, so you might like to saddle up and enjoy a holiday at Lake Garda on two wheels, letting the wonders of our region reveal themselves to you as you go. There are routes of varying difficulty levels, so there is something for everyone, regardless of your experience or how much of a challenge you're looking for.
For this reason, we have decided to provide all our guests a mountain bike and helmet to enjoy the most hidden cycle routes accompanied by our guide. The Mountain Bike Tour can be booked, and is included for Color Guests: A 20-km route, three hours of enjoyment and freedom, every Friday from 9am!
But that's not all... from this year, you will also be able to hire e-Bikes - electrically assisted pedal bikes!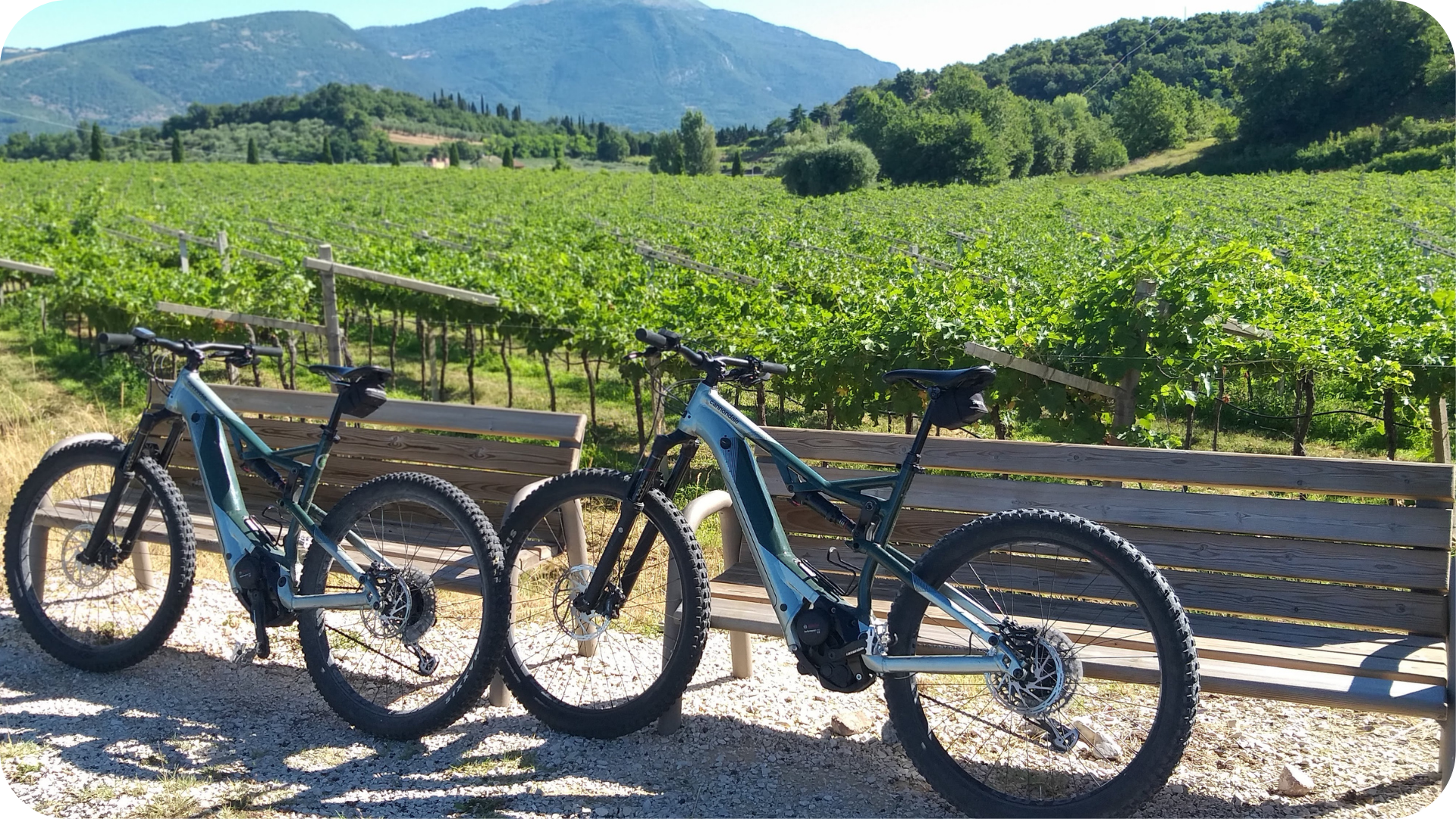 With these bikes, anyone can enjoy a long cycling route to explore the surroundings. But these bikes also make it possible scale the surrounding mountains, where you can cycle to nearby Valpolicella: the hilly area before the Venetian Prealps. This area has been renowned since Ancient Roman times for its viticulture (perhaps you've herad of l'Amarone della Valpolicella?) and the extraction of red marble. The landscape here is decorated with Venetian villas and add a further touch of history to an already splendid natural landscape.
We're big fans of E-bikes! For 4 important reasons:
They're for everyone
More and more people of all ages are choosing e-bikes. They're a great option for people who would like to go cycling but don't think they can because of their age, physical fitness or some other health-related concern.
They're less tiring
They're the perfect bike for people who aren't quite as fit as they would like to be! In fact, the main feature of these e-bikes is the motor that assisted the pedals. Thanks to this mechanism, it's possible to tackle some steep climbs with relatively little effort!
They're good for your health
Regular physical exercise reduces stress levels.
And thanks to the motor that assists the pedals, you will be less tired, cycle further and as a result, pedal more! Your heart, lungs and blood pressure will all thank you for it!
You can enjoy the countryside to its fullest
Because using an e-bike is less tiring, you can fully enjoy the countryside and the nature surrounding Lake Garda, which is particularly lush in summer. So, it's not just a great form of light exercise but also a fantastic way to discover the region and marvel at the amazing views!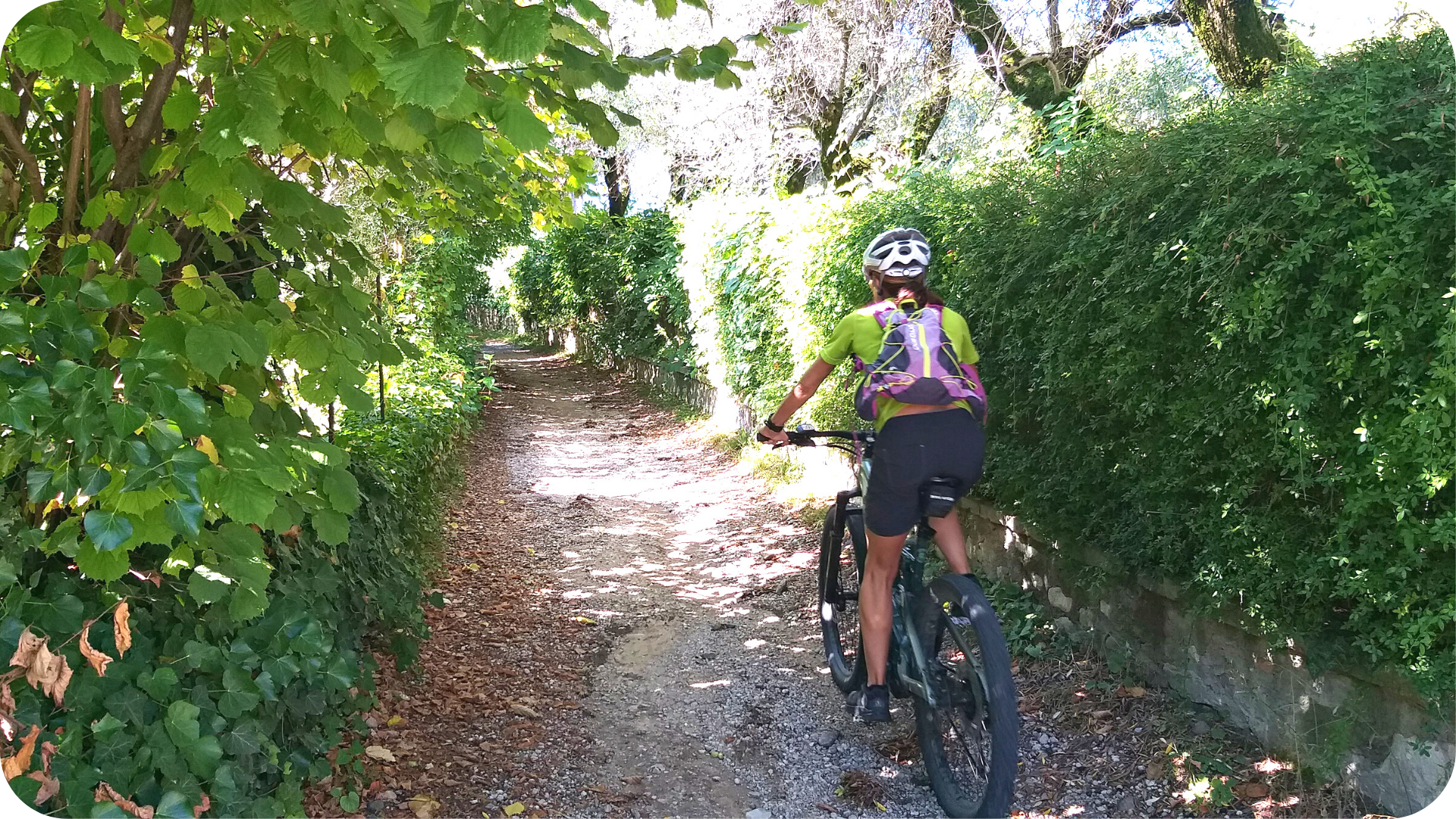 We have 12 new E-bikes available for hire at the ColorHotel: 8 electric city bikes and 4 electric mountain bikes. This is a paid service that provides an easier way to explore Lake Garda. What do you say? Ready to saddle up? We'll be waiting for you!
Laura, personal trainer