Federica
Guest Experience Manager
"I am a lending hand. I make sure that customers get all the attention they need and fully enjoy their holiday."
What type of ColorGuest are you?
Publication date: Tuesday 30 May 2023
Reading time: 5 minutes
There are so many ways to create a tailor-made holiday at the ColorHotel. So we've put together a short quiz to help you discover what sort of things you could do here at the ColorHotel, based on your personality, what you enjoy doing and how you live your life.
Start the test here to find out which activities match the holiday of your dreams!
1) When on holiday, what's most important to you?
A. Total relaxation
B. Activities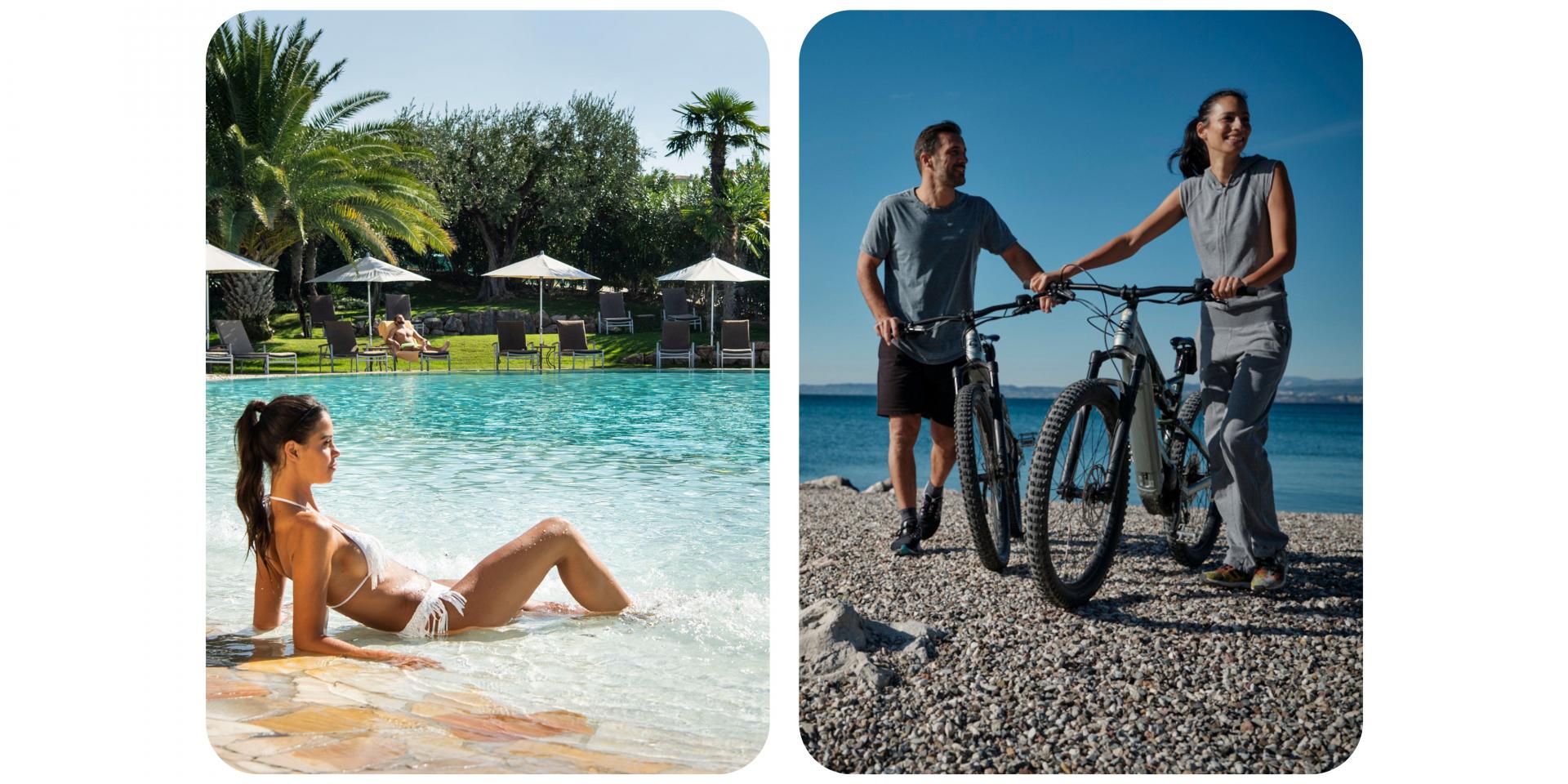 If you answered A
Our pools and tropical gardens are the answer to your dreams. There's plenty of space to relax, read a book or listen to music and podcasts while you lounge on your sun bed amidst luxuriant greenery.
Our rooftop yoga classes will help you to completely reconnect with your inner being, in tune with your own breathing patterns.
A holiday is the ideal time to have a massage - and no-one's going appreciate it as much as you! This year, as well as the usual 50-minute massage, you can enjoy an 80-minute session that is longer and deeper, immersing you in a complete sense of wellbeing.
If you answered B
For someone as energetic and active as you, our 'on the go' experiences are absolutely ideal.
Book a guided hike to La Rocca with Laura, our personal trainer, who will lead you on a trail through olive groves and vineyards to one of our favourite views!
Our electric bikes are the perfect way to explore the countryside around Lake Garda. Having battery support means that you can stay out all day and not worry too much about any hill climbs. Time to set off on an adventure!
---
2) Which do you like best?
A. Rising early to enjoy the early morning hours
B. Daydreaming and drifting into the dim glow of the twilight hours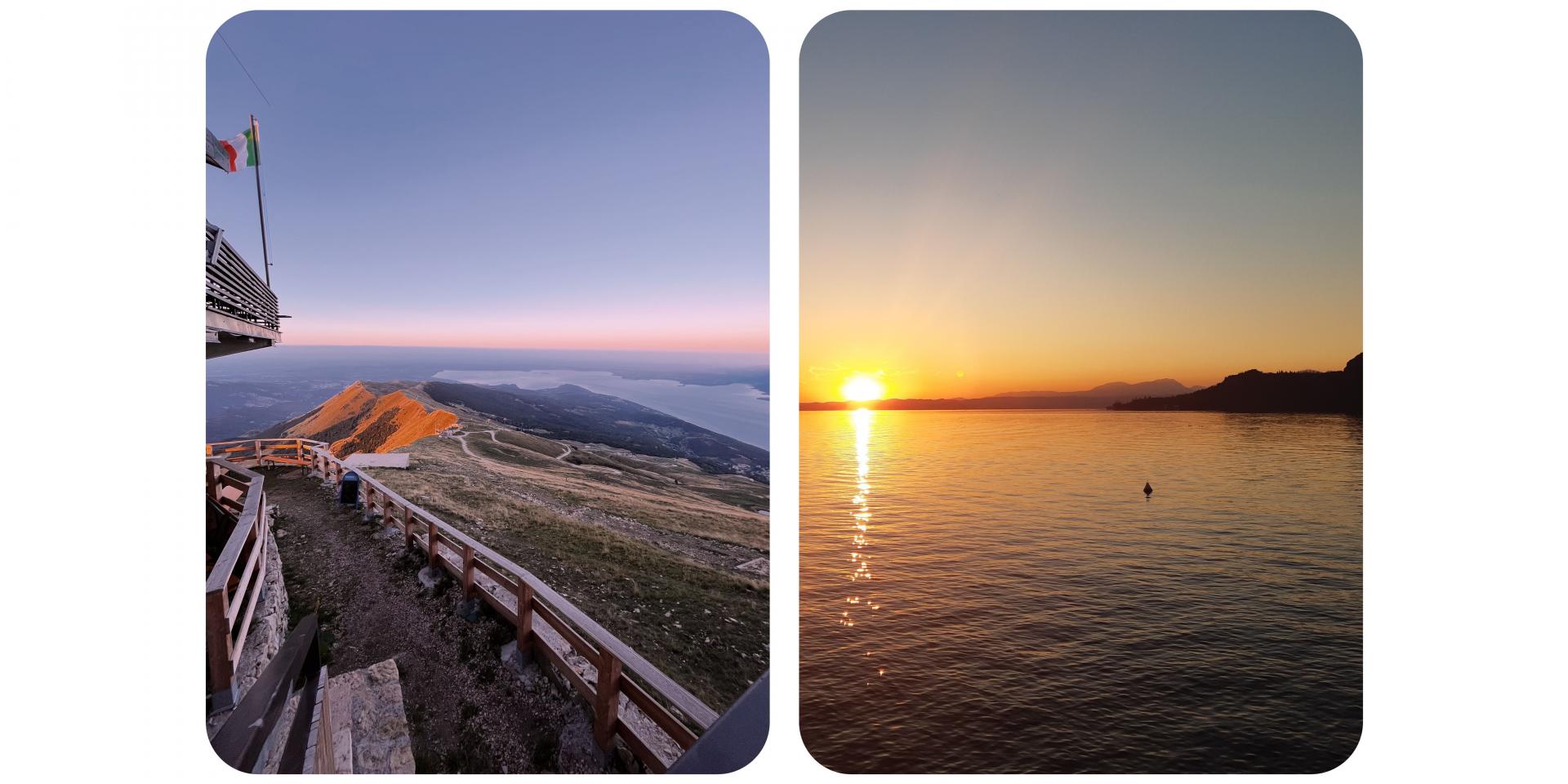 If you answered A
Watching the sunrise on Monte Baldo is a unique experience that we think would perfectly match your character. Your wonderful energy levels would inspire you to wake before anyone else, allowing you to rise with the sun and breathe in the fresh morning air. Find out here how to get to Monte Baldo and admire the first rays of the day from up high.
Monte Baldo has a charm of its own, but few people experience it at daybreak. These early hours are when the light is at its most beautiful: why else would we talk about the early morning having gold in its mouth?
If you answered B
Given your romantic spirit and passion for nuances, whispered words and the magic of the evening, there's no doubt that sunset on Lake Garda is the ideal experience for you. Your evenings are the highlight of your day, spent in the company of friends, watching TV, and organising drinks and dinner.
Here are three lovely things to do here that may tempt you:
Drinks and/or dinner on the 'La Vista' terrace on the fourth floor of the ColorHotel: every Thursday, the Dinner Lounge is an opportunity to enjoy live music, cocktails and good food against the backdrop of the setting sun.
A long walk around the lake: each area is fascinating in its own right, but you can choose to explore a little bit each evening.
Book a canoe excursion and watch the setting sun from a different viewpoint as it dips and merges with the lake waters.
---
3) If you had to describe your approach to life, would it be:
A. Generally practical and traditional
B. Elegant, experimental, creative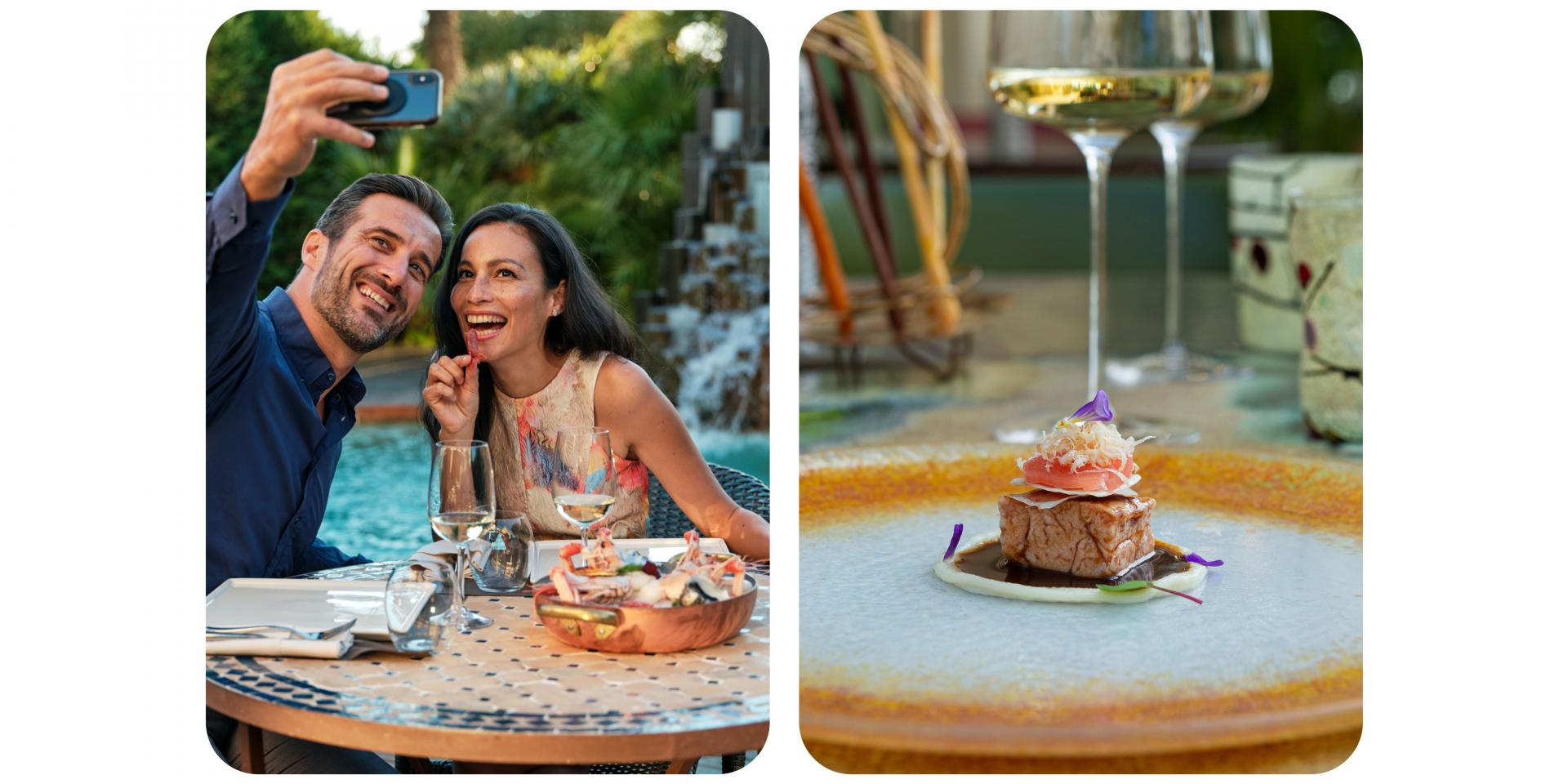 If you answered A

No frills: you like to get straight to the point, but always with style. So each evening, at sunset, the Bistro awaits you for dinner: a poolside table, with candles and flickering lights that create an intimate atmosphere to end a day in style and allow you to return to the essential things in life. After all, doesn't happiness depend on the little things in life that, however small, simply make you feel good? Ask for your favourite cocktail or let our barman surprise you. The menu includes a selection of simple, traditional but authentic Italian dishes.
If you answered B
There's little doubt that your daring, experimental nature and love of creativity will carry you straight through the doors of La Veranda del Color, our Gourmet restaurant.
Led by Chef Fabio Cordella and Maître d' Franco Crocco, this is our flagship in terms of elegance and equilibrium. The kitchens and dining room are assiduous in their attention to detail and perfect for guests looking to be guided on an intriguing culinary experience whilst still being pampered.
Stay with us for dinner and try our GourmetExperience!