"Who said you couldn't keep fit on holiday? With a personal trainer, you can work on whatever you need to."
5 exercises to get back in shape after the holidays
Publication date: Tuesday 27 December 2022
Reading time: 3 minutes
We've asked Laura, our personal trainer, for suggestions on getting back in shape after the Christmas holidays (yes, rest assured, we're all in the same boat!).
The first bit of advice was to find time between lunch and dinner for a walk, ideally at a brisk pace. If you have a friend to go with, even better! That way, you can chat as you go, and you won't get bored! But on your own is also good: time to enjoy the view, armed with a podcast or your favourite music.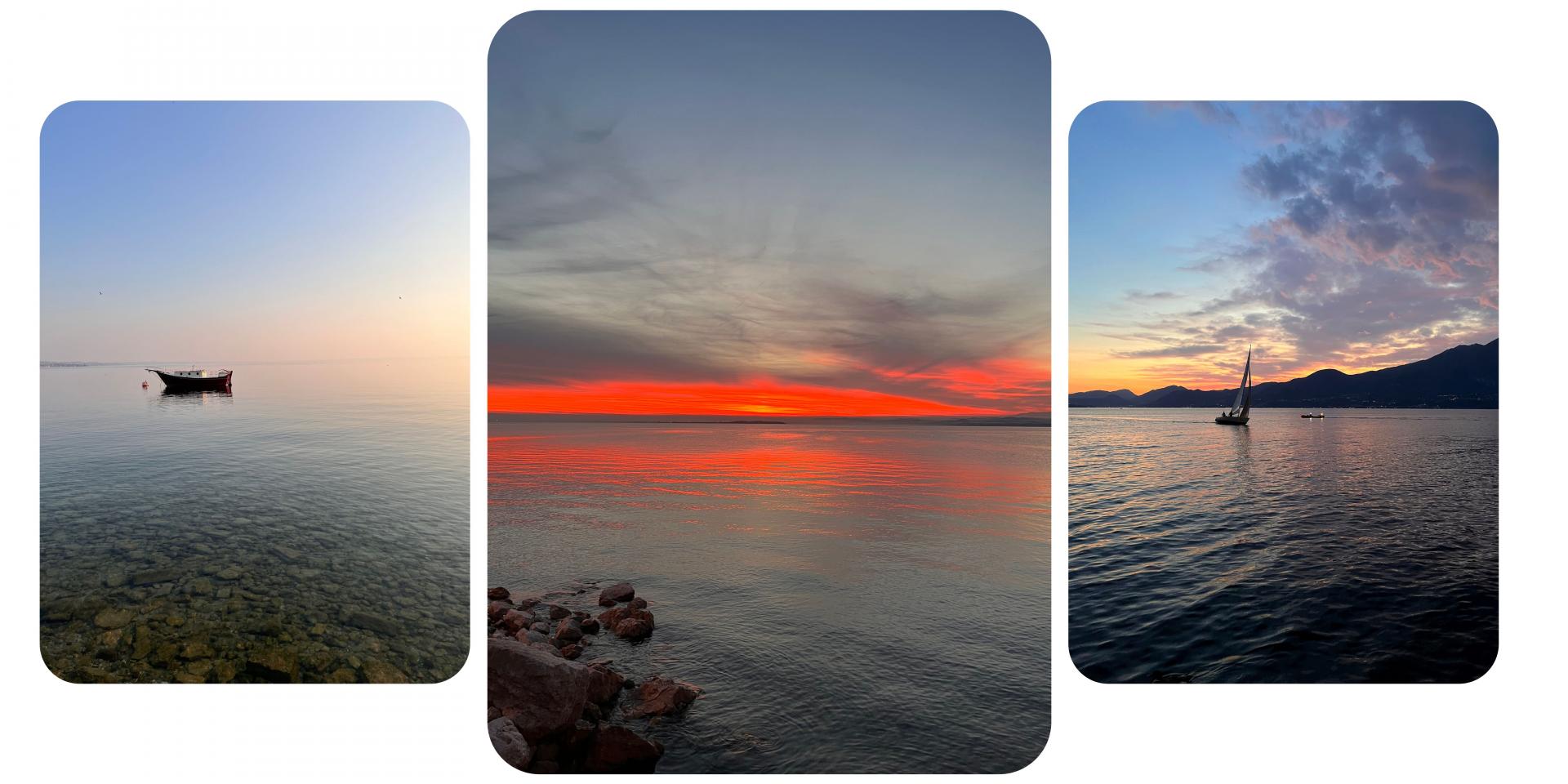 The second tip was to try these five simple exercises, equipment-free (at best, two bottles of water will come in handy, as you'll see :)). OK, let's go!
Squat + Torso Twist
This exercise is useful for strengthening the legs, and perfect as a warm-up for the upper body.
During the exercise, keep your back straight and your chest and elbows open. Bend your legs and draw your pelvis back. Remember to alternate between knees.
Repeat the exercise 20 times, with 3 repetitions, pausing briefly at the start of each new sequence.
Mountain Climber
A high-intensity cardiovascular exercise designed to tone the abdomen, shoulders and chest, increase your heart rate and warm up your muscles.
Laura recommends 3 repetitions for 30 seconds, with a brief pause at the start of each repetition.

Lunges with weights
This exercise helps tone the lower limbs and, with the addition of hand weights, strengthens the shoulders. Alternate between right and left.
Laura recommends 3 repetitions of 10 lunges, with a pause between each repetition.
A handy tip: feel free to use half-litre bottles of water if you don't have weights available.
Cat and Cow
Ideal for anyone who spends a lot of time sitting, this exercise is designed to soften your return to the office!
With its roots in yoga, the exercise helps loosen up the back muscles. Take it slowly, trying to stretch your back as much as possible. A panacea for your vertebrae!
Don't forget to relax and breathe deeply as you stretch.
Laura recommends repeating the exercise 10 times, with 3 repetitions, with a pause between each repetition.
Bird Dog
The Bird Dog postural exercise is excellent for both stretching your back and working the back muscles.
Laura recommends repeating the exercise 10 times, with 3 repetitions, with a pause between each repetition.
Mini stretching series
And now some stretching exercises to help mobilise the cervical vertebrae. While you stretch, let the air flow naturally: inhale as you open your arms and exhale when you close them.
Now how do you feel? Have you reconnected with muscles and parts of your body that you'd forgotten existed?!
If you want to meet Laura, you'll find her in our gym throughout the season. She's always available to show you how to use the equipment, give advice and suggest tailor-made exercises.