Franco
Maître d'hôtel and Restaurant Manager
"I understand each guest's preferences. I often know what they're going to ask for before they even say it."
Emotion through taste
Publication date: Sunday 1 May 2022
Reading time: 2 minutes
The restaurant La Veranda del Color is waiting for you for a 1 star Michelin experience that encompasses all senses.
Even if the focus is certainly the food and wine experience, everything else is no less impressive. Here, kindness and hospitality are at home. Let's discover a world made of Italian taste, colors, love for details and passion for Gourmet cuisine.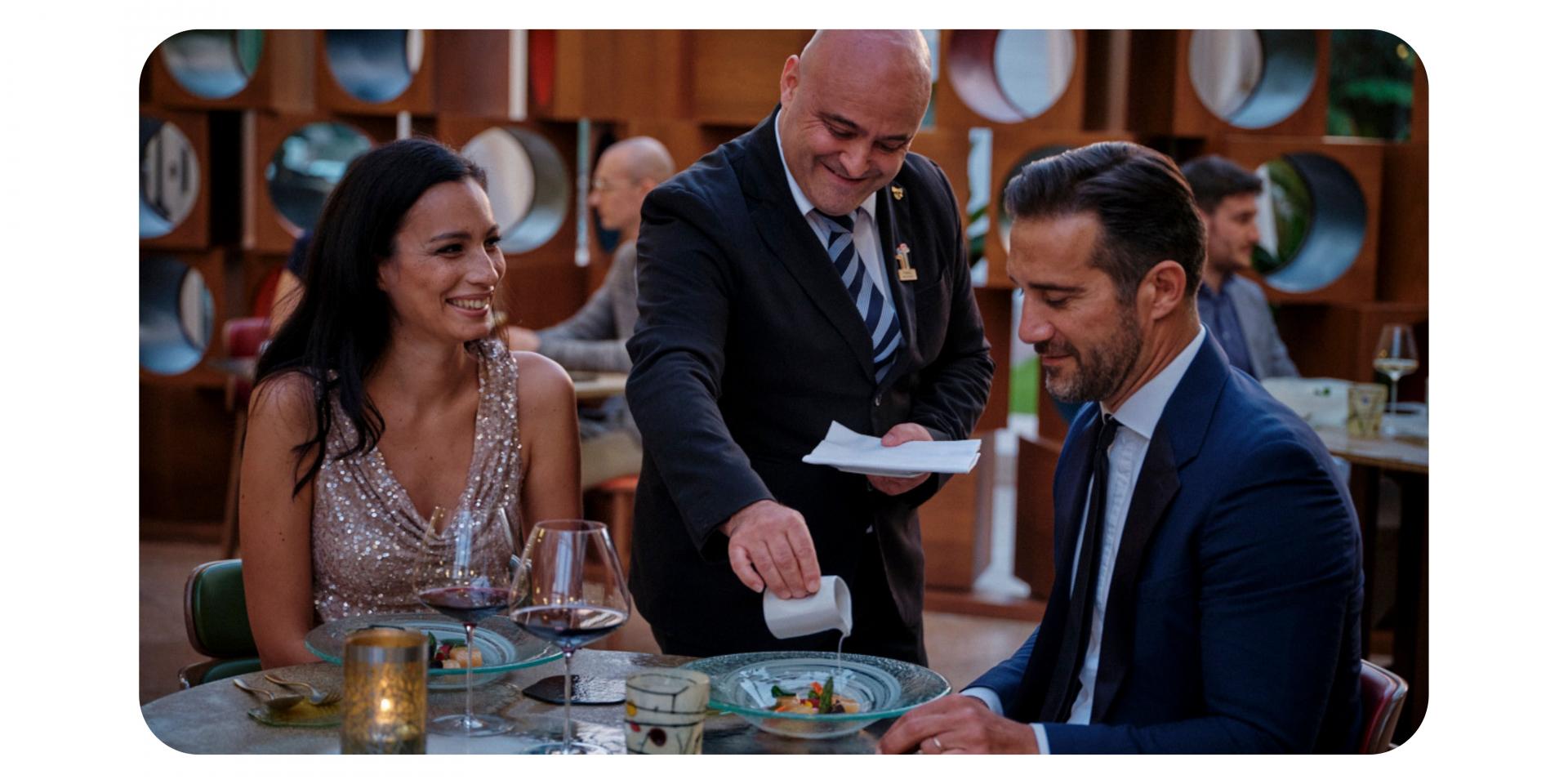 The chef
At the helm of the restaurant is Chef Fabio Cordella: originally from Copertino, a small town in the province of Lecce, he defines himself as "a self-taught chef".
He started at ColorHotel in 2006 as chef de partie and in 2017 he became the Executive Chef of La Veranda del Color restaurant, awarded with a Michelin star.
His approach involves a great respect for raw materials, always fresh ingredients and a lot of creativity.
"Cooking is like a love story; the time you dedicate to it makes it an unique experience because it broadens the imagination and allows the discovering of new worlds. Time guides the technique."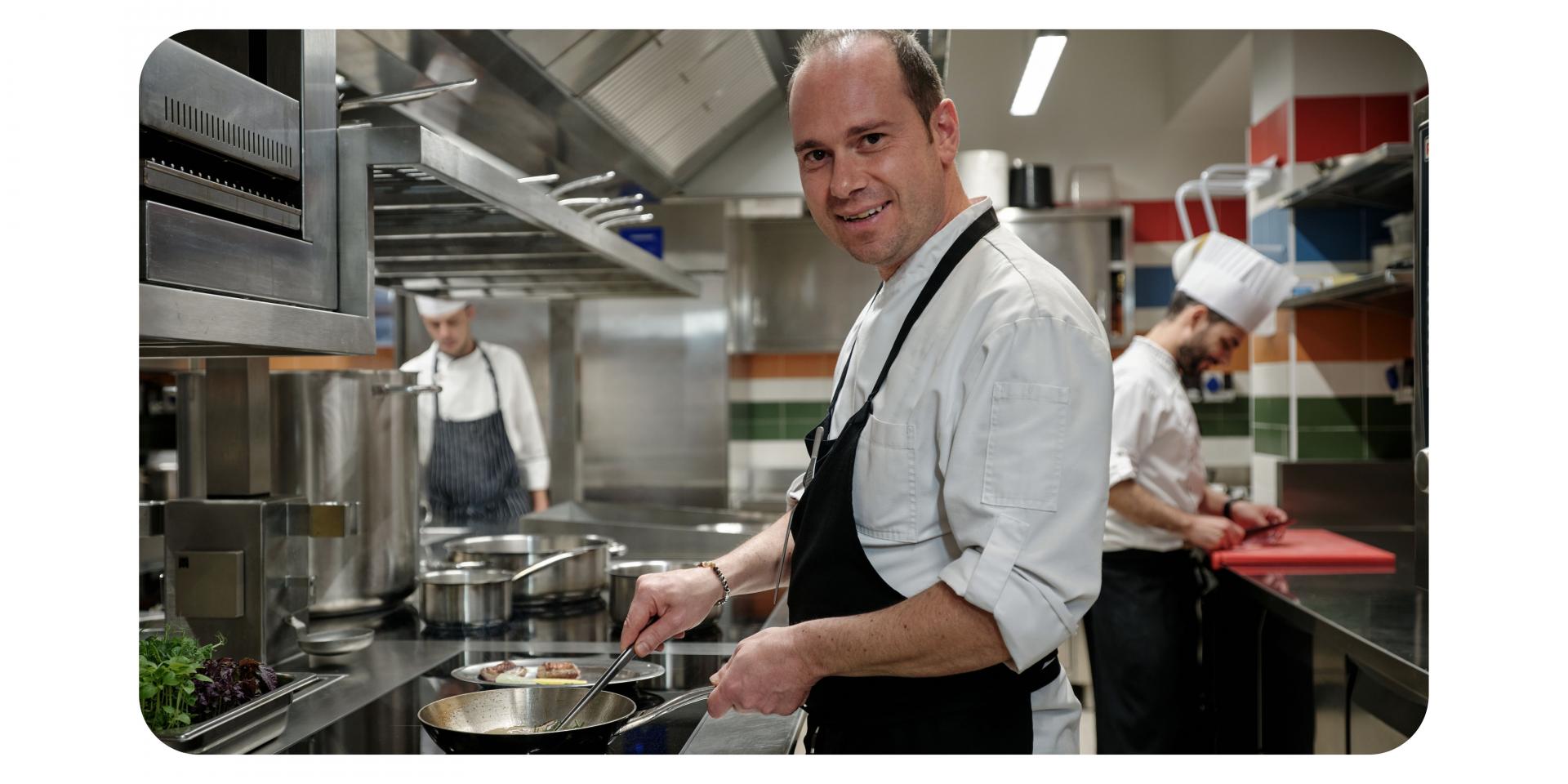 The ideal refuge
Cuisine is the focus of every restaurant, but here, the comfort of the environment in which dishes, wines and creations are offered is equally important.
The different environments that the La Veranda del Color features create ad hoc atmospheres for any situation. The Blu Bar is the ideal corner for an aperitif
before a starred dinner, a good way to put yourself in the right mood. La Cantina del Gusto is the perfect place for tastings (also blindfolded) and to explore
the fine wines of the Color reserve. In La Veranda you can nourish body and soul.
The design
The Veranda is an open window to the sky thanks to its glass ceiling from which you can see the stars.
All around you can see modern furnishing, iron sculptures that convey hospitality and beauty. Functional spaces blend with art and design to optimize the experience of the environments and obtain harmony.
The sculptures were entrusted to the artist and sculptor Claudio Atocaio who creates luminous objects and artistic lamps from recycled materials: steel,aluminum, copper, glass, stone and wild wood.
The immersive experience
You can book a dinner on the website of La Veranda del Color or treat yourself with complete experience by taking advantage of the Gourmet Escape package that includes dinner at the restaurant (tasting menu for two people to choose between 5 proposals signed by Chef Cordella) and an overnight stay in a superior room with breakfast included. Another option is day use which involves the use of one support room, access to the 4 swimming pools and a gourmet lunch.