The secret of the ColorHotel: its people
Publication date: Wednesday 28 September 2022
Reading time: 7 minutes
In any hotel, it's the team that ferries you from one service to another that becomes the essential link between all your experiences there: between a wonderful sleep and a delicious breakfast, between a poolside cocktail and a reservation for an e-bike. Of course the amenities are important: everything must work, and must indeed work at the highest level. At Color, that goes without saying.
Of course you can find excellent amenities in so many hotels but we want to focus specifically on our team, largely because we recognise what a huge difference they make.
Understanding and valuing our colleagues has always meant that we attract and hold on to people who are capable, skilled and motivated, who reflect the values of what the Color is and does, but are also able to promise our guests an enriching experience and one filled with kindness and a human touch. In order to do this, we have always placed considerable energy into creating a pleasant environment in which our team is appreciated and allowed to develop.
The style of a hotel naturally develops and regenerates over time but in spite of this, we have been steadfast in wanting to nurture the core members of the ColorTeam. To do this, understanding the potential of a member of staff is essential, both in terms of their development and satisfaction.
A changing backdrop, the same people
We have several people on our team who have been at Color for a very long time. Paul, Rosy and Rosanna, for example, have been here for many years. While the world around them, and indeed Color, continues to change, they have stayed on, reaffirming, year after year, their commitment and loyalty.
We have asked them to recount some anecdotes about Color, seen through the eyes of someone who has shared both its earliest and present days.
The ColorHotel, as told from within
Paul has been working at Color for 27 years as a night porter. He is of Italo-American origin; his family is from Calabria although he was born and grew up in New York. He returned to Italy at the age of 28 and started off as a night porter at the Hotel Cristina in Bardolino.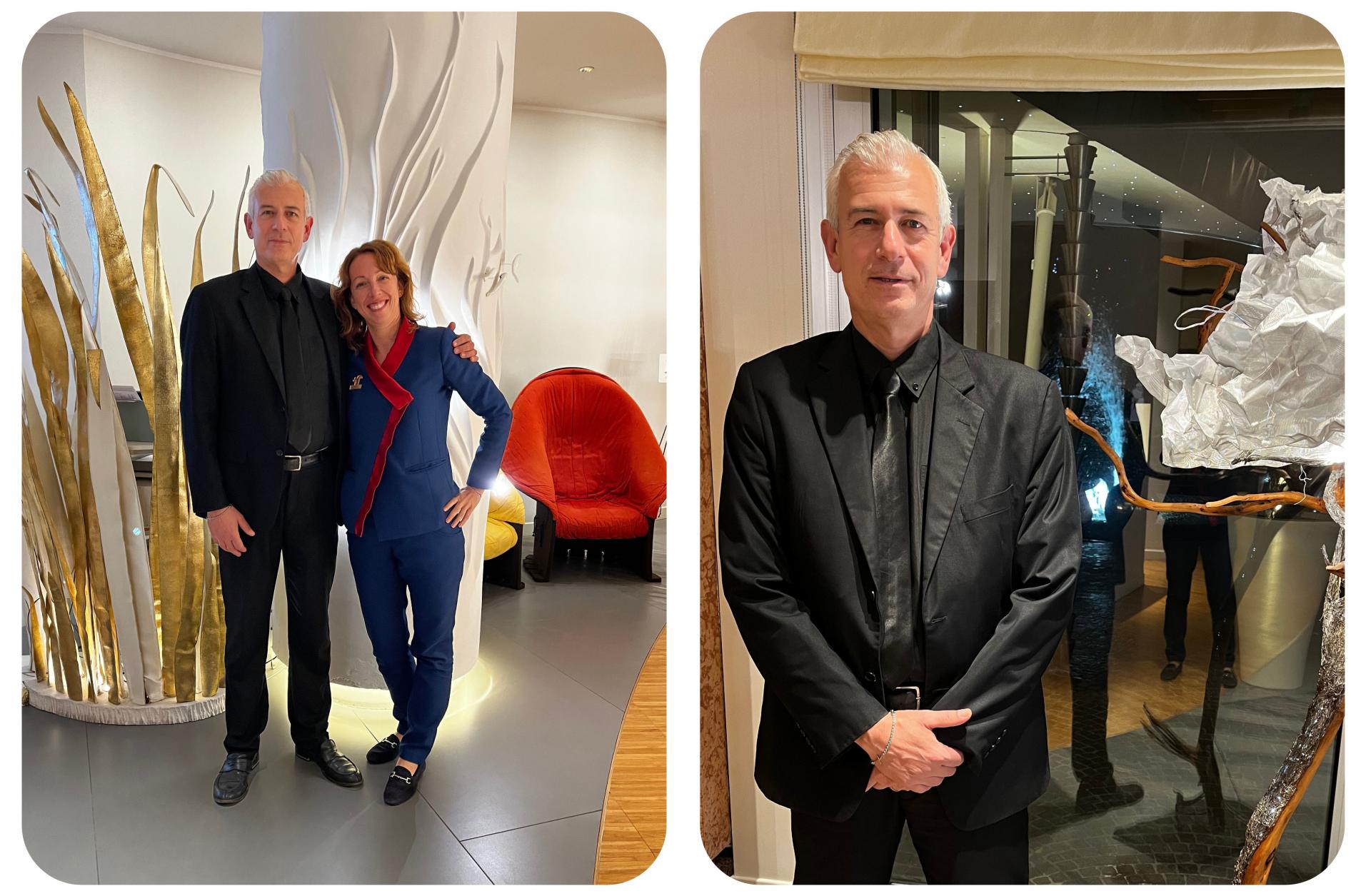 He tells us that the ColorHotel, as we know it today, was created in 2002 as a result of the coming together of two historic Bardolino hotels: the Hotel Cristina (the building above reception) where he worked, and the Hotel Maria Pia (the building above the present day Blu Bar). Both hotels were managed by the same family.
In spite of this major change, Paul comments, 'The hotel still has at the heart of its organisation a sense of family and a personal touch. Guests are treated to a completely tailor made service and at the same time, the hotel team are brought under the wing of the family and given a sense of belonging to the Family Business'.
Paul usually works in the evenings or at night (you can find him at reception between 11pm and 7.30am), and naturally has less contact with guests. In spite of this, he remembers each and every one of them – as they do him – and their cars, which he keeps a careful eye on in the car park.
After all these years, Paul knows every inch of the building, the bedrooms and the general organisation and workings of each department. Absolutely nothing escapes him! For those familiar with the eponymous TV series, he is our MacGyver, happy to solve problems and ready to offer assistance to guests.
A hotel that never stops
Rosy is a Floor Supervisor and has been in charge of cleaning on the various floors and in the lounge areas.
Over the years, she too has seen changes at the Color: the rooms have been transformed in keeping with the Color's trademark style and design, the friendly management team has become more organised and focused on attention to detail, and new areas have been created, such as the Samsara Whirlpool and the sport and massage zone.
Her Sicilian roots result in a personality that is sincere, genuine and open: children have been known to leave her drawings before returning home. In fact her home is full of a delightful collection of works of art from these little 'artists' with whom she has such empathy! Speaking a different language doesn't seem to get in the way: a smile, a gesture speaks a thousand words!
'I love it when there are special events and I get the chance to prepare a bedroom in a romantic or lavish way, sprinkled with petals, with towels shaped into swans, a bottle of prosecco, the curtains drawn. Every tiny detail is a step closer to happiness for our guests. And when I'm done, I try to imagine the couple's expression when they enter!'
So how can you improve if you're doing the same job every day?
Rosy remembers the pillows preferred by different guests (at Color, there's a pillow menu to choose from), and if they want separate sheets.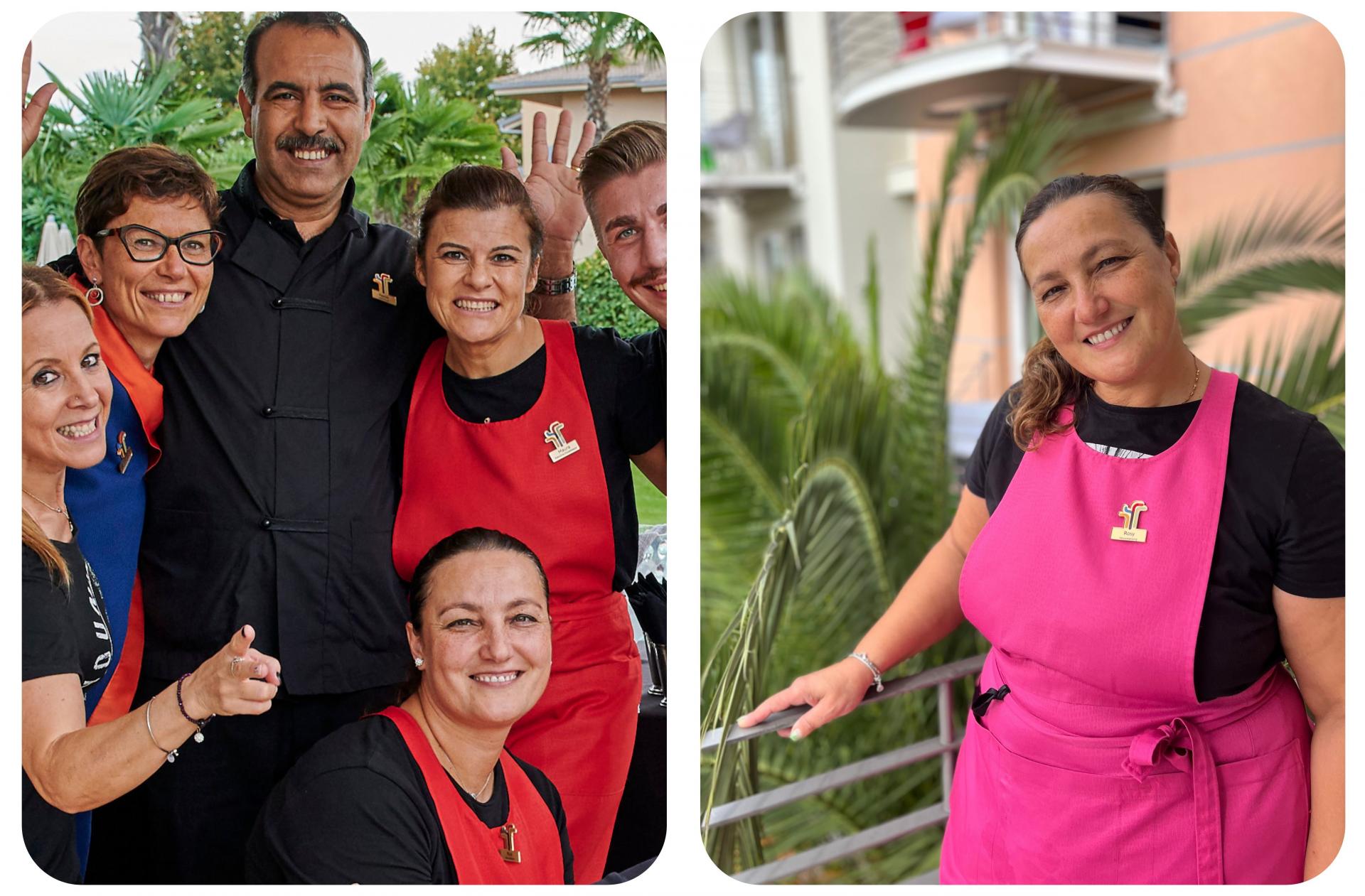 'With people who have been coming for a long time, we get to know their preferences and it's a pleasure to know that they too remember us. We form some wonderful connections with our guests and never take them for granted.'
An extended family
Rosanna has also been here for some time. For 12 years, her day has started at the early hour of 6.30 am when she arrives at the hotel to prepare the breakfast buffet.
Actually, you may have noticed that Rosanna has eyes at the back of her head. She's the one with the 360° degree gaze! She takes care of everything, of guests, hot dishes, constantly refilled trays, and is always ready with her trolley to replenish the buffet.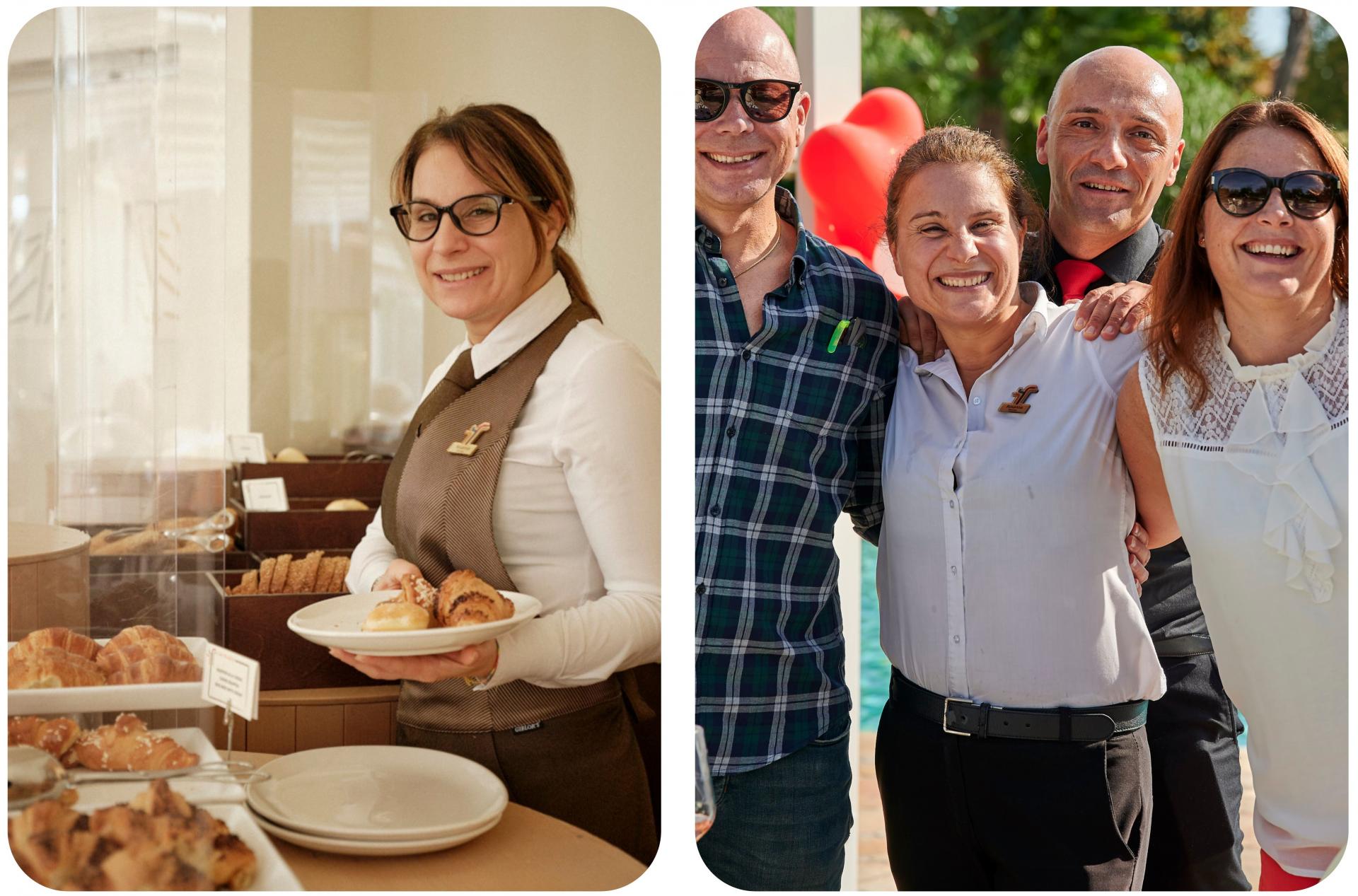 She likes to work in a team, amongst people: 'If the team didn't pull together, my job would be very difficult. I have to be focussed all the time. I love working with people.'
Her role is an important one, made up on the one hand of kindness and hospitality, and, on the other, precision and timing.
At Color, she appreciates the pleasant working environment where she can find job satisfaction and is regarded as a true professional. Even more important in her eyes, however, is the value we place on her being a highly regarded and truly special person.
'First and foremost, the management cares about us as people. When we receive our salary, we are called to the office individually and we are asked first of all how things are going. We chat a bit, and discuss new ideas. In short, our opinion counts. We don't take this for granted – Color is quite different from other places where I've work. At Color, there's a sense of belonging: I choose to work at Color year after year because I love the environment.'