Federica
Guest Experience Manager
"I am a lending hand. I make sure that customers get all the attention they need and fully enjoy their holiday."
Yoga on the rooftop with Samantha
Publication date: Thursday 9 September 2021
Reading time: 2 minutes
I meet guests once a week for a yoga class on "La Vista" – our terrace on the fourth floor. With a view of the lake on one side and the hills on the other, the good weather and beautiful scenery makes the workout even better!
Why did we choose to offer yoga at ColorHotel?
Because we want to give our guests something we believe in. In fact, everything we offer our guests has been tested by the ColorTeam: Massages, yoga, workouts, menus.
Those who already practise yoga know that it is an essential part of life, even on holiday. And if you don't practise it yet, it's the perfect time to try something new.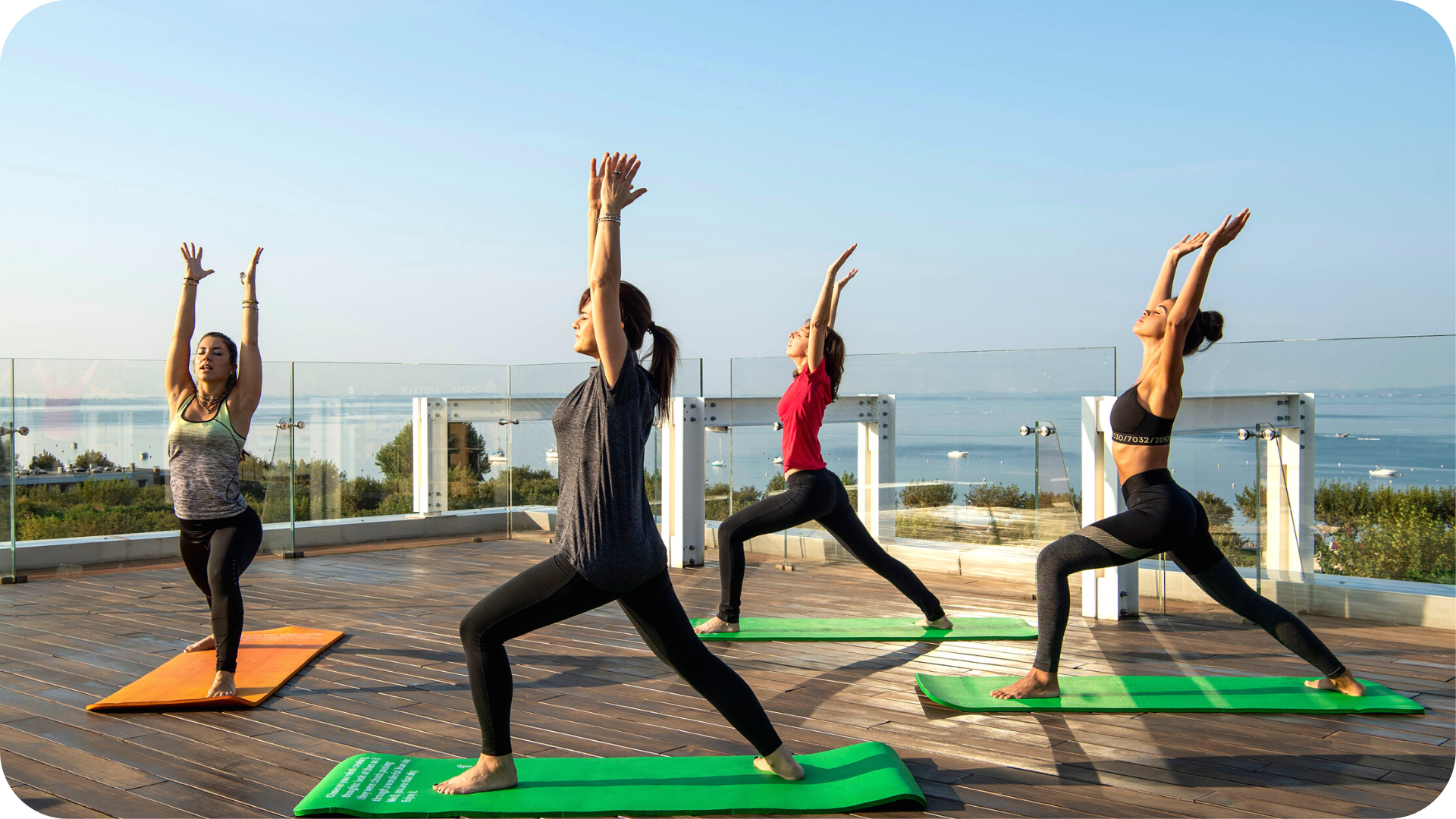 But why is it so good to practise yoga?
There are so many reasons! It has a positive effect on both body and mind. Let's take a look at some of the benefits of yoga.
It improves strength and endurance
Many types of yoga include low-impact aerobic exercises. These are good for the heart and keep the muscles toned. Practising yoga stimulates the production of natural antioxidants in the body and strengthens the immune system.
It promotes flexibility
With yoga, you improve your awareness of your body, your balance, and the flexibility of your muscles and joints, making you feel more present in your body and more flexible.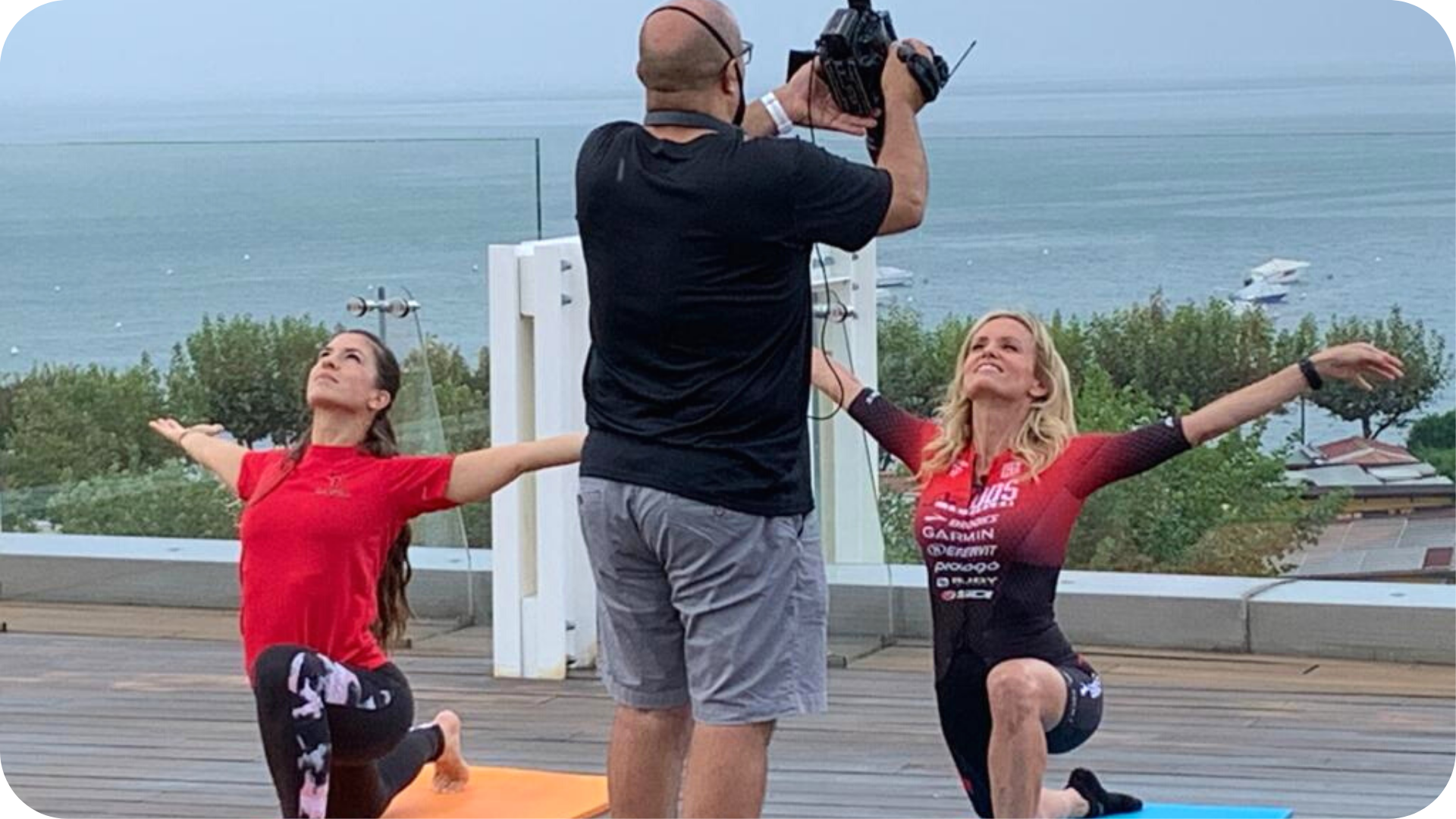 It improves sleep
Yoga positions, breathing techniques and meditation are useful methods for improving sleep quality and treating insomnia. In general, a little activity during the day helps us to rest better.
It reduces stress
Yoga reduces stress: you always feel calmer afterwards.
The original purpose of yoga and its poses is to calm the mind and prepare you for meditation. Yoga is able to significantly change the level of chemicals in our brain and body. It also benefits our mood!
It increases memory and alertness.
As a matter of fact. Yoga strengthens the areas of the brain responsible for memory and attention.
It creates a sense of awareness of your body, emotions, and thoughts.
The discipline of yoga increases your awareness and helps to discover the deep connection that unites the body and mind. It helps us to classify emotions and to only pay attention to constructive thoughts. Not all thoughts are useful: yoga helps us to create space and develop focus and concentration. It allows us to actively listen to our body and our breath, making us more aware. Thanks to the asanas (yoga postures) you can even discover muscles you didn't know you had!
Ultimately, yoga aims to regenerate body and mind so that we can form a deeper connection with ourselves. Come and try it at the ColorHotel and start an inner revolution! It will be great, just wait and see!