"The most common compliment we receive? 'That's perfect'."
Monchery: ColorHotel's signature after-dinner cocktail
Publication date: Tuesday 5 October 2021
Reading time: 3 minutes
Have you tried our after-dinner cocktail? It's completely unique, and that's because it's been created by Davide and me, just for ColorHotel guests, and it's called Monchery.
Interested in finding out more about cocktail making? If so, before giving you the low-down on Monchery, here's a quick overview of the best-used techniques employed by us barmen to mix ingredients. The art of cocktail making is certainly varied, calling for an approach that combines method with magic.
Build
Build is the simplest technique of all. You simply place all the ingredients directly into the glass in which the cocktail will be served. This is how Negronis and Americanos are prepared.
What you need: Bar spoon to mix and blend all ingredients.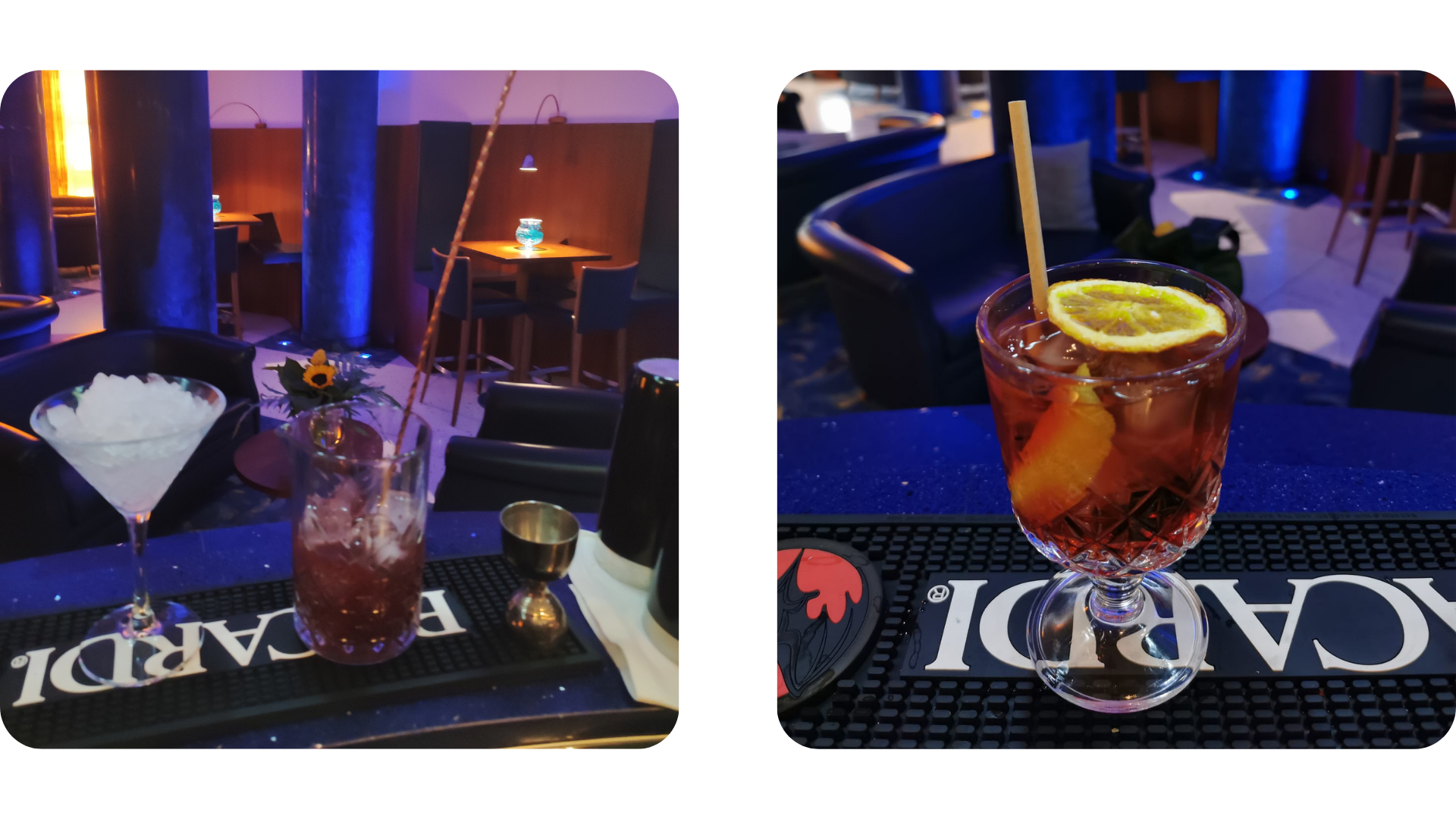 Shake & Strain
This involves shaking the drink and then straining the shaken drink through the ice into the glass.
We do this when there are different weights involved: for example, fruit or spices which need to be vigorously mixed (with a shaker) to blend them completely, thus creating a homogeneous and uniform texture which will last the duration of the cocktail. This is the method used when making a Martini or Margarita.
What you need: shaker, strainer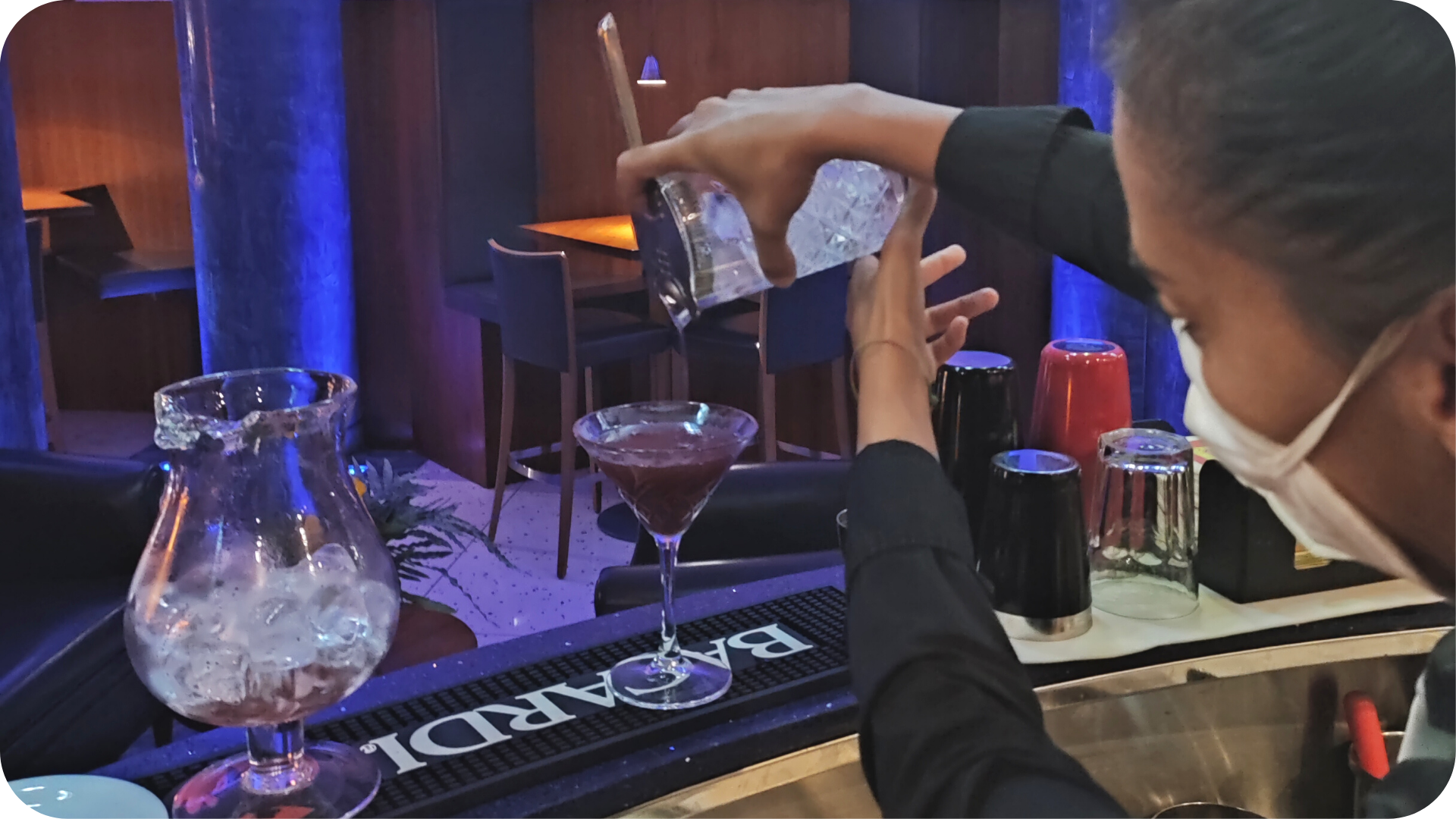 Stir & Strain
This technique requires the blending of ingredients in a mixing glass, a glass container into which ice is also added and mixed with a bar spoon. The ice helps control the dilution of the drink and lighten the alcoholic elements of the cocktail, which would otherwise be too strong. After that, you pour the drink gently into centre of the glass and add the ice.
What you need: mixing glass, bar spoon, strainer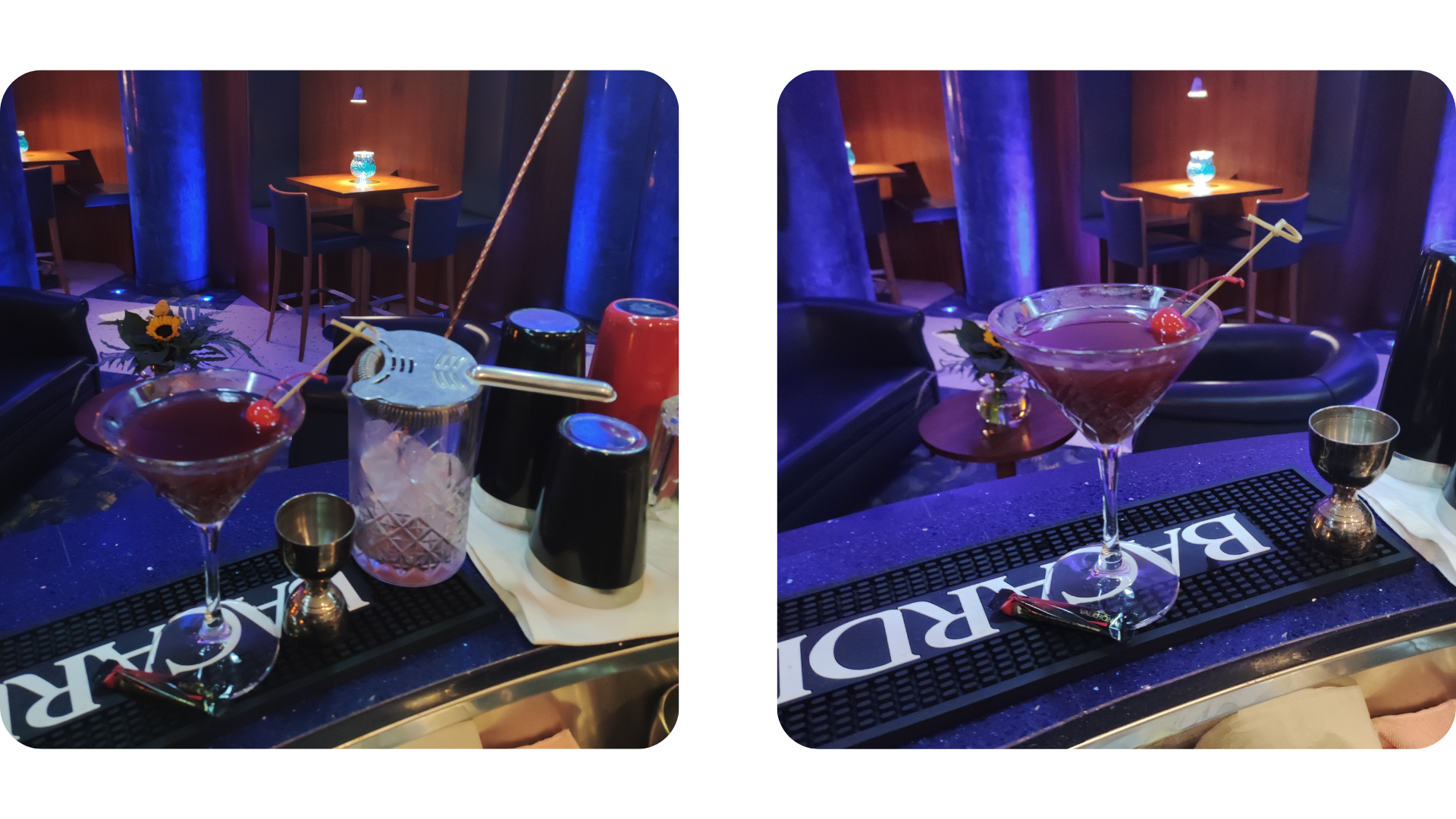 Muddled
For this method, you need a muddler: a pestle. In particular, this is used for preparing cocktails which contain citrus fruits. One example is the Caipirinha, which contains crushed lime.
What you need: a muddler
Mix
For this, a mixer is used to emulsify the ingredients and achieve a cold but not frozen result. We then pour the mixture into an ice-filled serving glass and... voila! You're ready to go!
What you need: mixer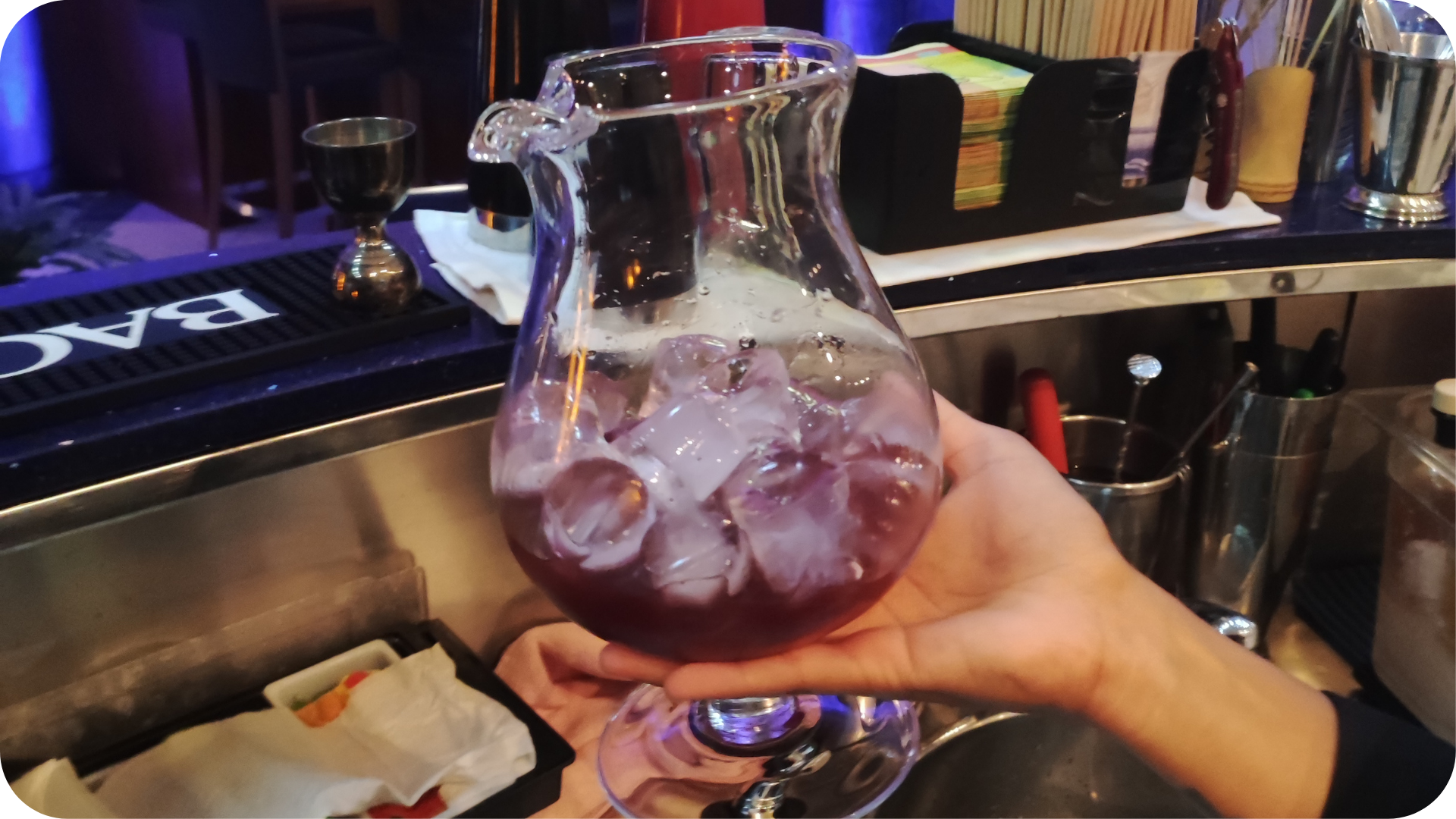 Blended
This technique, used for preparing frozen cocktails, involves the use of a professional blender. The ingredients are placed in the blender together with a precise amount of ice.
What you need: blender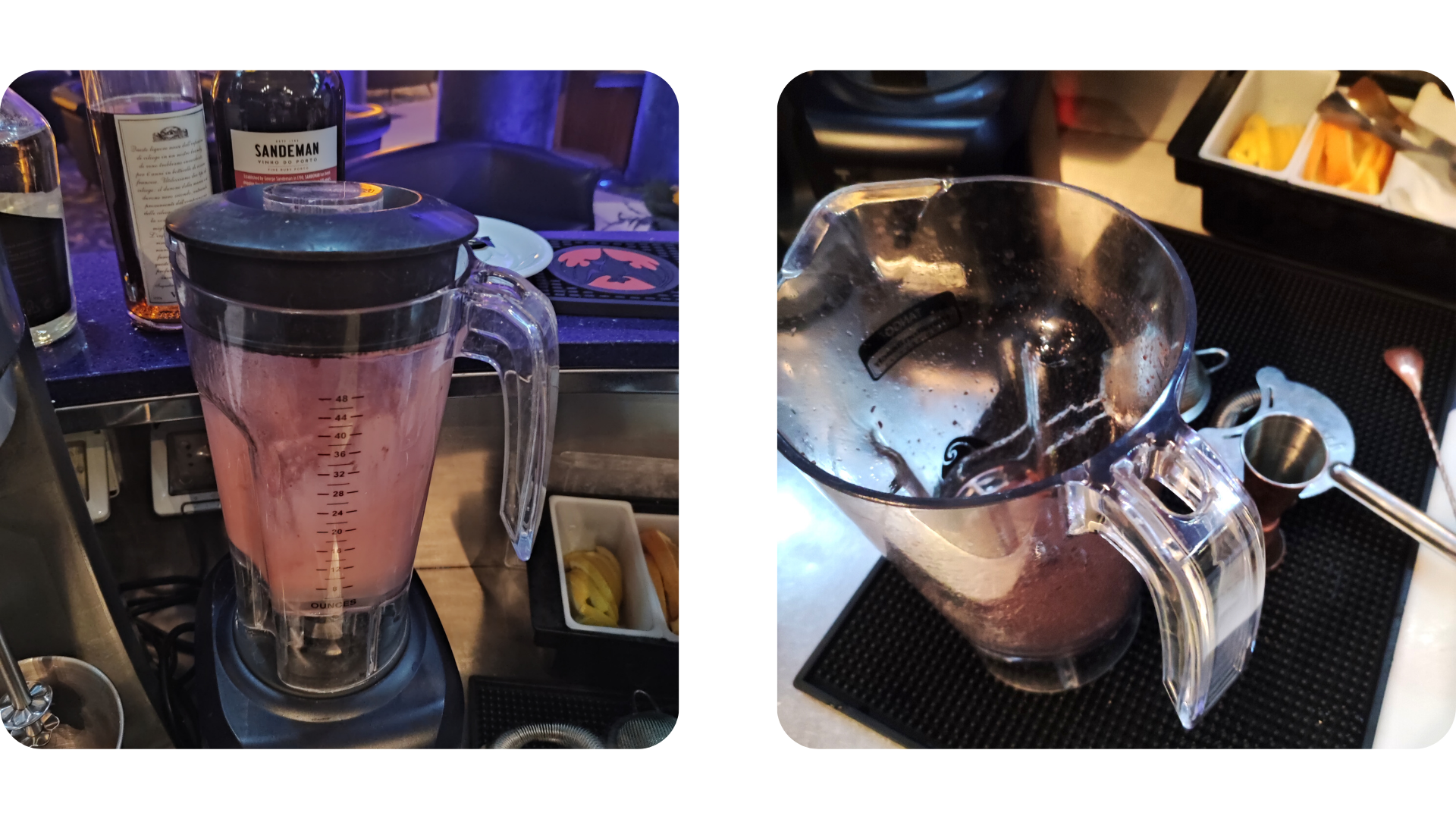 So, now that you're up to speed, let's focus on our Monchery.
Monchery ingredients
4 cl Porto Red
2 cl Cherry Brandy
2 cl white cocoa cream
1 small dark chocolate
maraschino cherry to decorate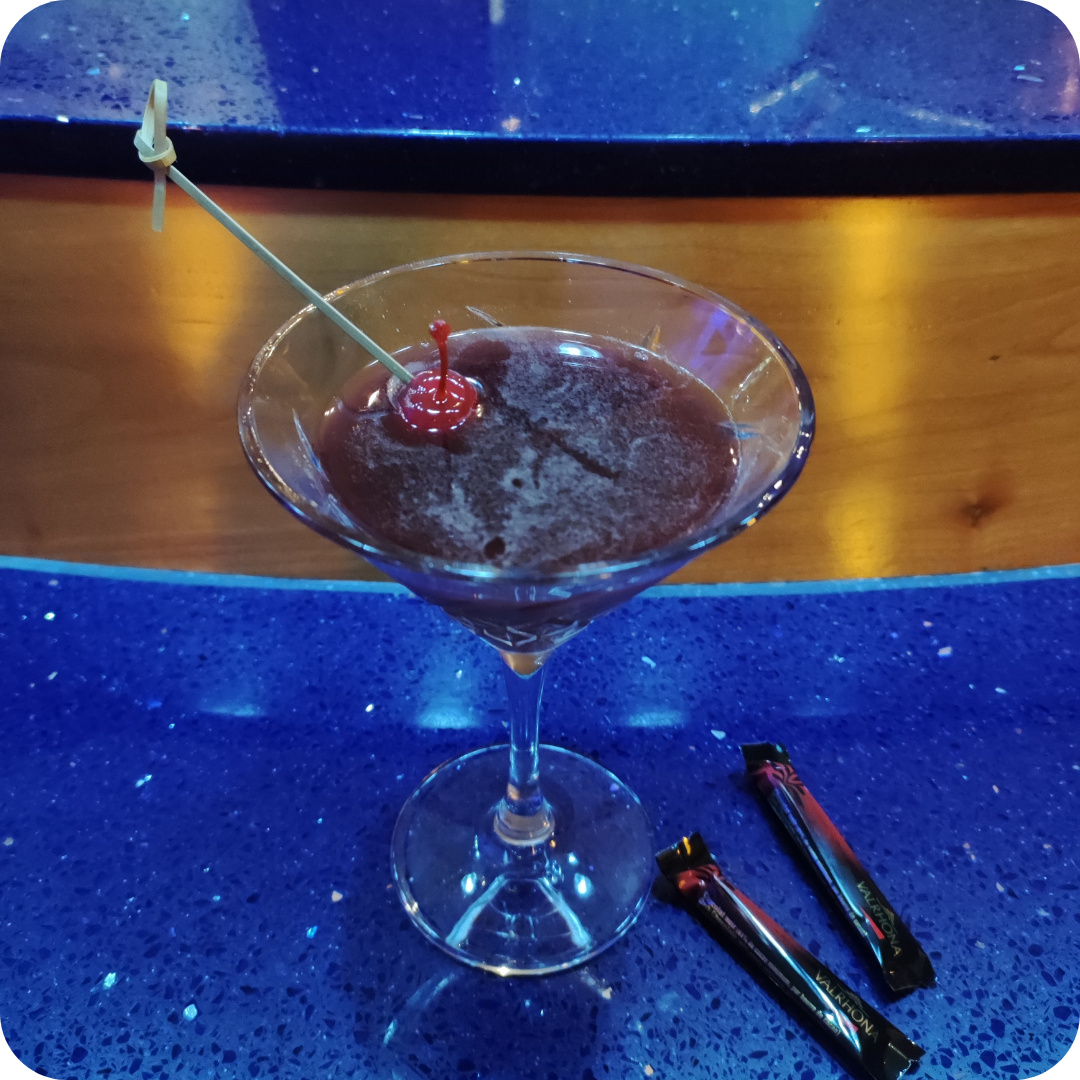 Served ice-cold in a double-size Martini glass, this cocktail is reminiscent of the famous Ferrero praline in both taste and name.
Weeks of tests and tastings took place behind the scenes until we got the result we were looking for. This cocktail is prepared by combining some of the techniques discussed earlier: blending, mixing and straining. By now, you know what each of them involves, right? :)
The Monchery is certainly one of our most individual items, appealing to those who want to prolong the sensations experienced during a gourmet dinner, with a classic after-dinner taste, in the form of a fresh and modern cocktail.
Take a look at how it is prepared!
Video of Alessandro preparing the cocktail